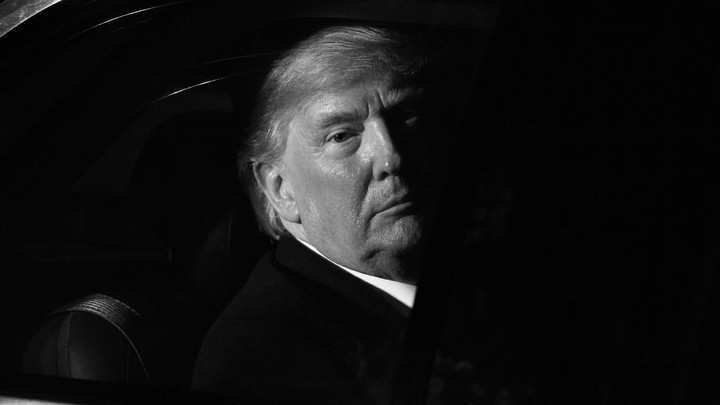 Editor's note: I have heard and read that Q adherents say the group is comprised of Constitution-supporting Patriots who are with President Trump because of the hope that he will neuter The Deep State in America and overthrow The Cabal.
However, are they willing to continue having this man violate the Constitution of the United States in doing so, the very Constitution these Patriots profess an allegiance for Trump to defend?
If the issue is subversion of the Constitution, then where is their outrage at Trump sending federal troopers into U. S. cities without being requested by state and local authorities for such assistance, with unidentified troops in camo being videoed detaining, beating and arresting peaceful protestors on city streets and off of the federal property they were supposedly sent to protect?
Where is the outrage in standing-up for "states rights" they profess support?
Where is the outrage over violation of the Emoluments Clause?
Well last week, one social media platform provider said enough:
+ NYT: Trump's Request of an Ambassador: Get the British Open for Me [Editor's note: this violates the Emoluments Clause of the Constitution.]
+ U.N. human rights office calls on U.S. police to limit use of force [Ed. note: We expect the U.N. to issue such statements to third world dictators!]
+ Trump to Send Federal Agents to Protests in Chicago and Seattle Amid Crackdown – in an unconstitutional show of force! [Ed. note: the troopers involved should remember and uphold their Oath to the Constitution that they are not to be used against American citizens in peaceful protests.]
+ Retired Army Lt. Gen. Russel Honoré on Feds in Portland: 'What kind of bullsh-t is this!?'
+ Former U.S. senator Barbara Boxer: DHS was a mistake. I regret voting for it.
+ Spin, deride, attack: How Trump's handling of Trump University presaged his presidency
From The Atlantic: Donald Trump Is a Broken Man:
"In another time, in a different circumstance, there would perhaps be room to pity such a person."
"The most revealing answer from Donald Trump's interview with Fox News Channel's Chris Wallace came in response not to the toughest question posed by Wallace, but to the easiest."
"At the conclusion of the interview, Wallace asked Trump how he will regard his years as president.
"'I think I was very unfairly treated,' Trump responded. 'From before I even won, I was under investigation by a bunch of thieves, crooks. It was an illegal investigation.'
"When Wallace interrupted, trying to get Trump to focus on the positive achievements of his presidency—'What about the good parts, sir?'—Trump brushed the question aside, responding, 'Russia, Russia, Russia.' The president then complained about the Flynn investigation, the 'Russia hoax,' the 'Mueller scam,' and the recusal by his then–attorney general, Jeff Sessions. ('Now I feel good because he lost overwhelmingly in the great state of Alabama,' Trump said about the first senator to endorse him in the 2016 Republican primary.)
"Donald Trump is a psychologically broken, embittered, and deeply unhappy man. He is so gripped by his grievances, such a prisoner of his resentments, that even the most benevolent question from an interviewer—what good parts of your presidency would you like to be remembered for?—triggered a gusher of discontent," Peter Wehner Contributing writer at The Atlantic and senior fellow at EPPC. Read more from the full story.