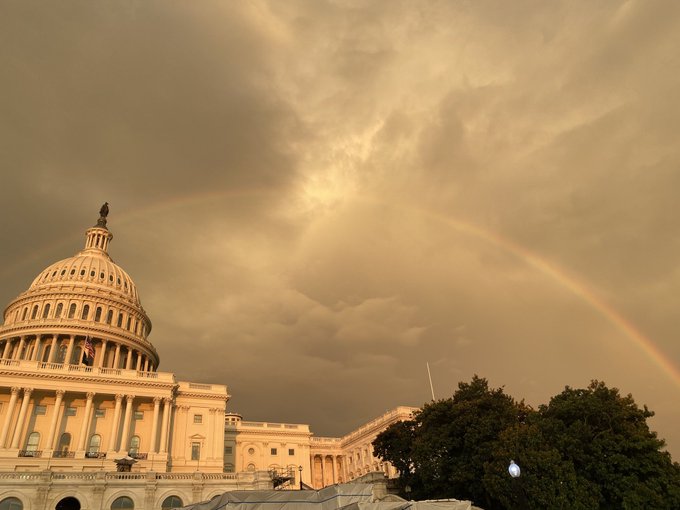 Ed. note: U.S. Surpasses 150,000 Coronavirus Deaths, Far Eclipsing Projections, pathetic from a lack of national leadership. U.S. reports 1,400 coronavirus deaths in a day — about one per minute.
This is almost the war dead combined total from the 3rd and 4th ranked wars, 116,516 in WW 1, and 58,209 in Vietnam.
This country was in agony everyday during Vietnam when the body bags came into Dover, Delaware, and seen on daily news shows.
Now, all is sanitized so we do not see these 150,000 deaths, who comprised fellow citizens: mothers, fathers, brothers, sisters, sons, daughters, aunts, uncles, and friends.
Not a word of solemnity from President Trump, no recognition, no day of prayer, no leadership in mourning the current "war" dead from COVID-19.
And COVID-19 "war" deaths continue to mount!
COUNTY, STATE AND NATIONAL NEWS
+ Judge OKs effort to recall Thurston County Sheriff over refusal to enforce mask order
+ Inslee extends high-risk employee proclamation
+ Boeing slashes aircraft production, warns on further job cuts as coronavirus devastates travel
+ Boeing CEO Warns of Future Prospects
** CORONAVIRUS NEWS **
Young people are infecting older family members in shared homes
Global air travel unlikely to recover until 2024 as COVID remains 'issue' in US, elsewhere
Spirit Airlines calls June rebound an 'outlier,' could furlough nearly a third of staff – on flying public's virus fears
** TRUMP'S PRESIDENCY **
Three former presidents to attend John Lewis' funeral in Atlanta, not 45!
KING 5 poll: Trump loses support in Washington after historic low in May – An exclusive KING 5 poll suggests President Donald Trump could earn 28% of the vote in Washington in November against Joe Biden.
Trump says he has not spoken to Putin about alleged Russian bounties on U.S. troops [Ed. note: Are our troops mere collateral damage and expendable to Trump?]
Trump again targets Fox: 'They totally forgot who got them where there are'
Pelosi mandates masks in House chamber and hallways after Gohmert tests positive for Covid-19
Arrested protesters told they can no longer attend protests – what about the 1st Amendment?