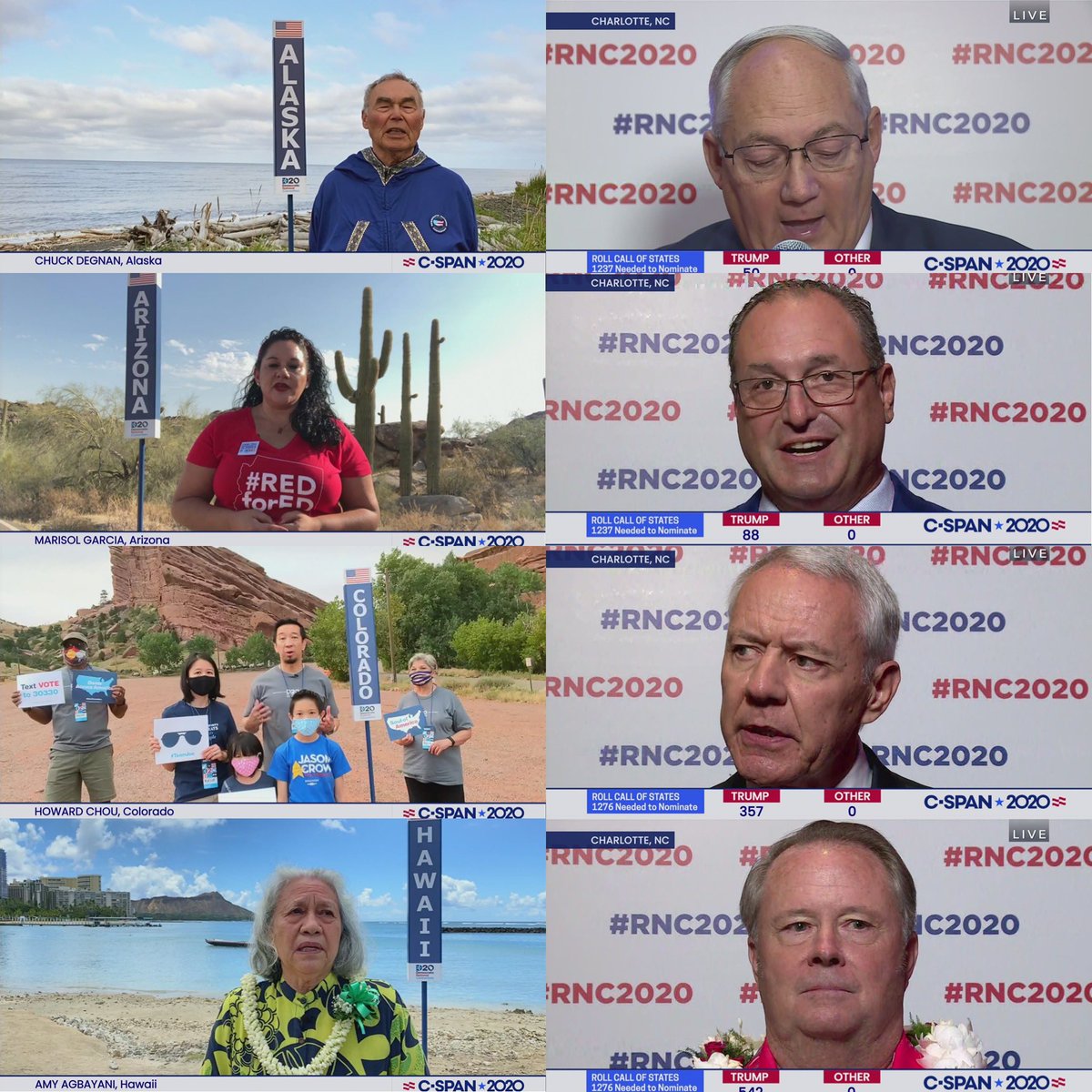 Editor's note: As RNC's Day 2 was all about Trump, these headlines were demonstrative about how this Presidency has become authoritarian.
And all while a hurricane is to make landfall on the Gulf Coast as a Category 3 with a massive storm surge!
Watching the RNC, one would never know there is a pandemic that has affected the country.
Emergency shelters to house thousands during pandemic is public urgency!
+ Former administration officials launch anti-Trump group – Republican Political Alliance for Integrity and Reform or REPAIR
+ Former DHS official says Trump offered pardons for carrying out illegal policies
+ Anti-Trump super PAC Lincoln Project runs $4 million ad blitz during week of Republican National Convention
+ 'He can't be trusted': Michael Cohen denounces Trump in ads airing during Republican National Convention [click here for the ad]
+ Jerry Falwell Jr. resigns from Liberty University after claims he participated in man's affair with his wife
+ I'm Billy Graham's granddaughter. Evangelical support of Donald Trump spits on his legacy.
+ A Statement by Former Republican National Security Officials: "We are profoundly concerned about our nation's security and standing in the world under the leadership of Donald Trump. The President has demonstrated that he is dangerously unfit to serve another term."
+ White House role in Republican convention raises Hatch Act concerns
+ Pompeo under fire for making speech at the RNC while on a diplomatic trip
+ F.D.A. 'Grossly Misrepresented' Blood Plasma Data, Scientists Say
+ Responding to outcries from medical experts, Food and Drug Administration [FDA] Commissioner Stephen Hahn is admitting he overstated the life-saving benefits of treating COVID-19 patients with convalescent plasma
+ Hope Hicks landed lucrative gigs after her first stint at the Trump White House – Her latest disclosure lists a bank account that is valued at up to $1 million.
+ Ted Cruz is 'just a coward' for backing Trump, former aide Rick Tyler says
+ Melania Trump taped making derogatory remarks about Donald and Ivanka – report
+ Thousands of people are expected to descend on the nation's capital this week for political and civil rights demonstrations
+ Trump wants to end the payroll tax. That could affect your retirement by 2023, feds say – Congress unlikely to approve such legislation
+ UN council rejects US demand to `snap back' Iran sanctions