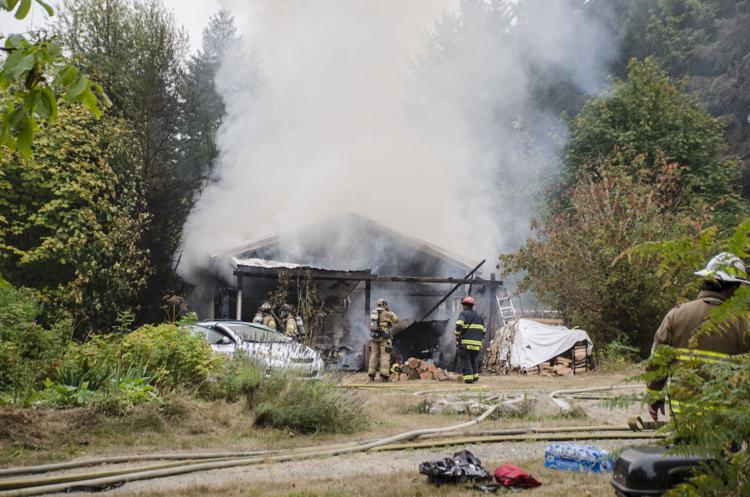 "Workshop Complete Loss After [September 16] Fire Near Rainier"
"A 576-square-foot framed garage located on a property east of Rainier was a complete loss Wednesday afternoon after it quickly became engulfed in flames.
No injuries were reported though one man was treated by EMS for smoke inhalation, Southeast Thurston Fire Authority Capt. Eric Hetland said," by Eric Rosane, Nisqually Valley News. Read more
A GoFundMe page has been established by the family of Colin Clare.
"He managed to get out with his laptop, his wallet and some cash but lost everything else. Insurance will cover some but not all of his losses. In the mean time he needs a place to call home and an office for his business."
Click here to contribute.
A donation box is also available at the Yelm Food Co-op.