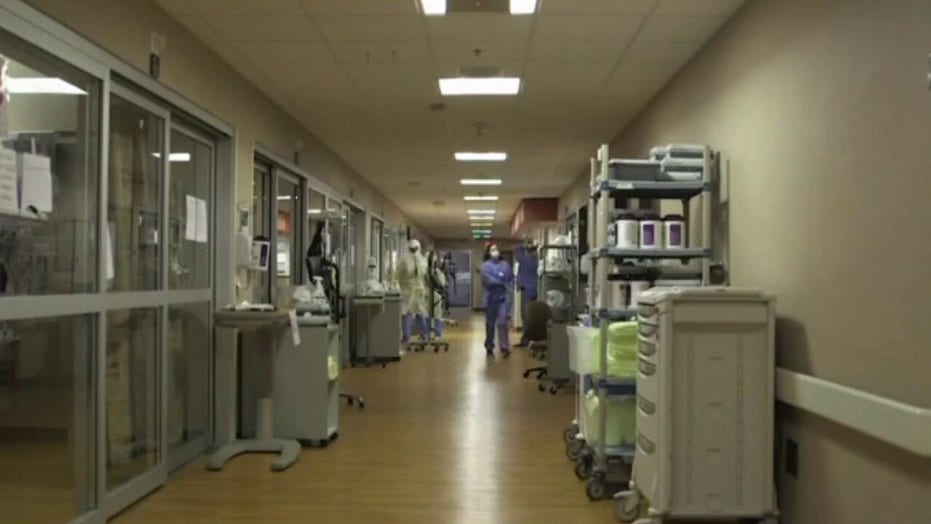 Editor's note: With the CDC predicting up to 321,000 coronavirus deaths by mid December [on track for 350,000 deaths on Trump's watch by the time he is supposed to leave office], the story below explains what is classified as a COVID-19 death.
+ FOX News: "CDC predicts coronavirus deaths may reach up to 321,000 by mid-December"
"Amid a surge in coronavirus cases nationwide and concern among leaders about post-Thanksgiving Day celebration spikes, the Centers for Disease Control and Prevention (CDC) said forecasting models are predicting that the virus' death toll in the U.S. could reach up to 321,000 by mid-December," by Alexandria Hein, FOX News. Read more of the full story.
+ The Washington Post: "Your [coronavirus] questions, answered"
"What is the criteria for classifying a death by covid-19 in the United States? For instance, if someone with covid-19 dies but had an underlying condition, what cause of death is being put on that person's death certificate?" — Jean in Ireland
"If a patient has underlying conditions — as is the case in the vast majority of covid-19 deaths — physicians look closely at whether the disease was part of the chain of problems that killed them.
"Because of the way the novel coronavirus affects the human body, covid-19 is typically listed as a contributing cause of death. The primary causes are usually listed as something triggered by the infection, such as respiratory distress or pneumonia. Those fatalities are included in the overall pandemic death toll because covid-19 set off a sequence of health issues that killed the patients. The same principle applies to tallying influenza deaths.
"'If somebody has cancer and their treatments are going well, and then covid-19 comes in and abruptly changes the trajectory, that becomes a cause of death," said Jorge Salinas, a hospital epidemiologist at the University of Iowa hospital system. "The fact that people have comorbidities doesn't mean that the disease didn't play a major role in their death. It doesn't mean they were meant to die this year because of otherwise manageable conditions.'
"The same is true even for a terminal illness, Salinas said. 'They may not have that much longer to live,' he said, 'but if covid happens and kills someone earlier, it's the cause of death,'" by Avi Selk, The Washington Post. Read more of the story.