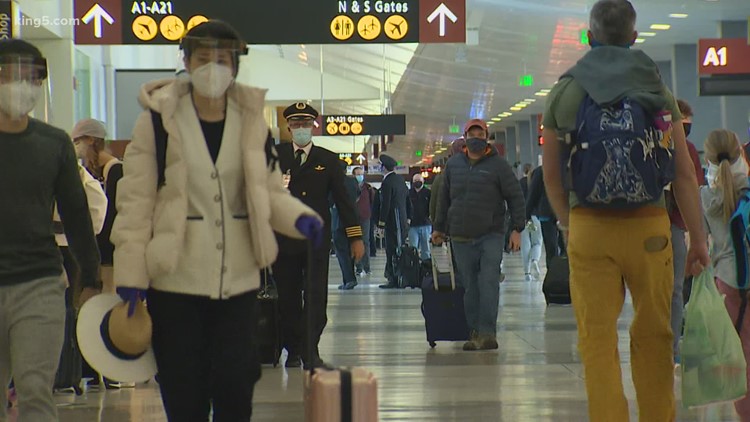 ** SELECT REGIONAL AND NATIONAL NEWS **
Gov. Inslee announces additional COVID-19 financial support funds for families and businesses impacted by the COVID-19 pandemic.
Restaurant advocates ask Gov. Inslee to rethink ban on indoor dining
Thurston County Health Officer Dr. Dimyana Abdelmalek: Recipe for a Safe Thanksgiving
Sea-Tac Airport expects less travelers this holiday amid rising COVID cases, travel advisories
Small Business Saturday is next week—here's how you can give back to local businesses
What's fueling the record surge of gun sales in America
US-Canada border to stay closed through December 21
JPMorgan becomes first major bank to say first-quarter GDP will decline because of Covid surge
Biden will rejoin the Paris Climate Accord. Here's what happens next
Georgia certifies Biden as state's 2020 winner
Unseen Tolkien writings to unlock untold Middle-earth secrets
Rachel Maddow says her partner has Covid-19, at one point thought it 'might kill her' [Ed. note: A deeply candid, personal and moving discussion.]
** CORONAVIRUS NEWS **
US Coronavirus Cases and Deaths by state and county
US coronavirus hospitalizations hit record high as nation looks to a potential vaccine – Nearly 80,700 people were hospitalized with Covid-19 in the US on Thursday, an all-time high, according to the Covid Tracking Project.
U.S. could 'see another 100,000 deaths by Inauguration Day,' says doctor
Mental health expert on coping with seasonal depression and holiday changes amid a pandemic
** TRUMP NEWS FRIDAY **
Donald Trump Jr. has coronavirus, as White House sees 4 more Covid cases
GOP governor [Maryland's Larry Hogan] calls for end to president's 'ridiculous challenges' of Biden win
New York authorities investigating millions in tax write-offs from the Trump Organization
Senate GOP Shatters 123-Year Tradition to Approve Even More Trump Judges – Judicial nominees of presidents who lost their reelection have not been confirmed after an election since 1897.
Dozens of George Floyd Racial Justice Protesters Held by Feds for Months Pretrial
Georgia's Republican senators falsely claimed election fraud occurred just to stay in power – But there is no conservative argument for supporting mendacious claims of election fraud. It's a betrayal of the principles of federalism.