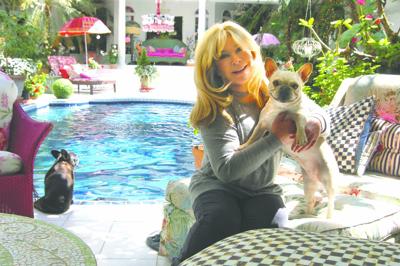 Editor's note: Key stories in the news over the weekend:
The NVN story on JZ Knight leading her school from the spiritual into the political,
Losing gubernatorial candidate Culp follows Trump in refusing to concede,
The U. S. has plenty of ventilators, yet too few specialists to mind them.
Bottom line: take care this holiday to not get sick, as hospitals face capacity and staffing challenges.
** SELECT REGIONAL NEWS **
+ NVN: JZ Knight Called for 'Military Coup' After Biden Took Lead in Presidential Bid
+ NVN: Culp Campaign Jabs at State Republicans, Tells House Minority Leader Wilcox to 'Grow a Pair' [Ed. note: Defeated governor candidate seems to take a page from Trump's playbook.]
+ The Seattle Times: Loren Culp, refusing to concede Washington gubernatorial race, turns on top Republicans
+ NVN: Timberland Libraries to Limit Services to Help Mitigate COVID-19 Spread
+ The Olympian: Better Business Bureau warns if an online deal seems too good to be true, it likely is
+ KING-5 TV: Apple Cup between UW, WSU canceled this year due to coronavirus
+ The Olympian: Thurston County ends week with 334 COVID-19 cases, the second highest weekly total
+ News-Tribune: 10 reasons why Western Washington gardeners can be grateful this Thanksgiving
+ McClatchey Retailers are putting purchase limits on these items as coronavirus pandemic surges to prevent stockpiling
+ NVN: Yelm Prairie Christian Volunteers Weather Storm to Distribute Food
+ Story of Stuff: Buy Nothing Day is an active protest against Black Friday, the holiday of waste and overconsumption.
+ American Express: Small Business Saturday®, November 28, and all season long. [Registered Trademark of American Express]
** CORONAVIRUS NEWS **
The CDC Called on Americans to Avoid Thanksgiving Travel. Millions Are Ignoring That Advice.
The U.S. Has Lots of Ventilators — but Too Few Specialists to Mind Them
No lockdowns, no downturn: Taiwan attracts skilled expats with (mostly) COVID-free life
Doctors and nurses want more data before championing vaccines to end the pandemic
300-person wedding in Washington state leads to at least 17 coronavirus cases
Mental Health ER Visits Increase 31% for Teens During Pandemic
Trump vaccine chief has had 'no contact' with Biden transition team