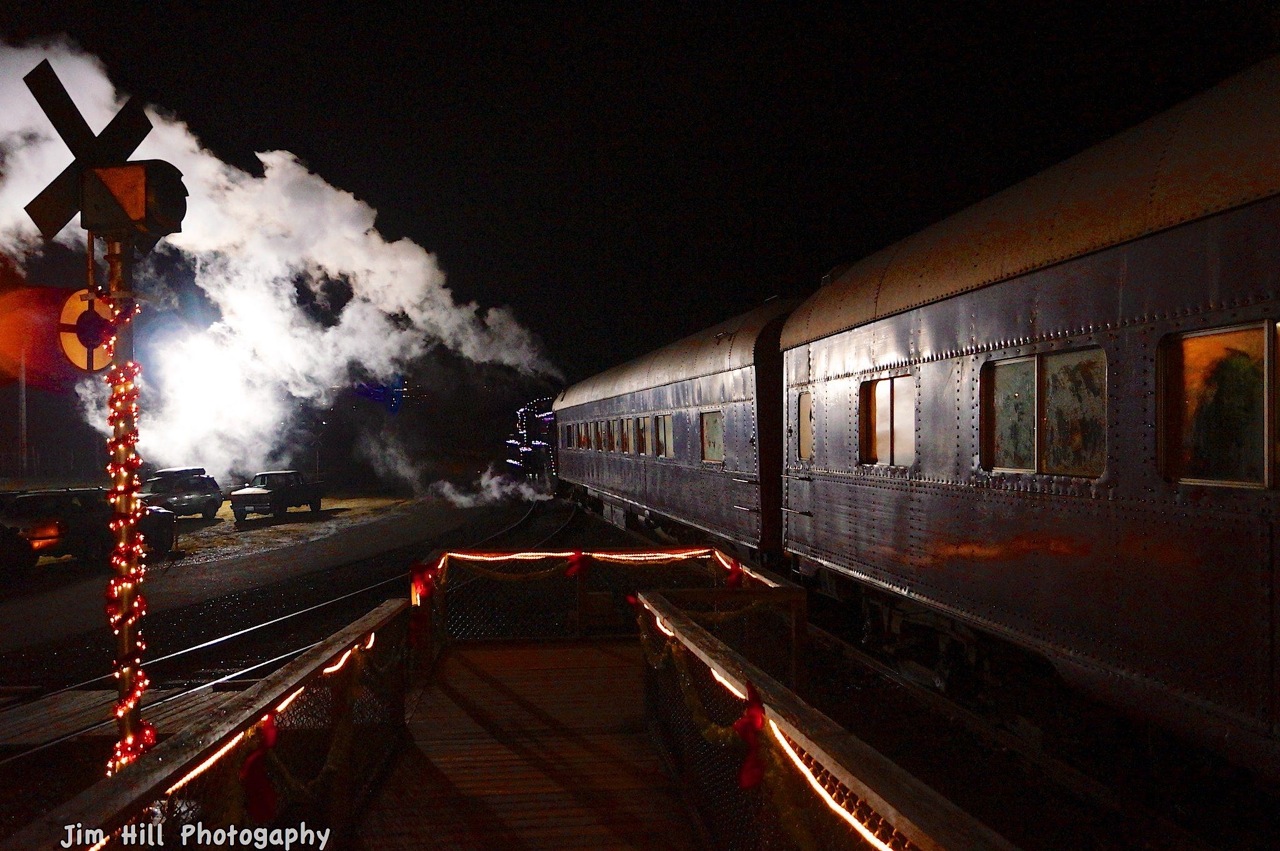 Editor's note: On Monday, the Michigan election board voted 3-1 to certify Biden win, dealing blow to Trump effort.
Then More Than 100 Republican National Security Experts Warn Trump's Refusal to Concede Risks 'Long-Term Damage'
Upon Michigan certifying their state's election, Joe Biden officially became the President-elect, to become the 46th President.
Then, GSA ascertains Joe Biden is winner of election, clears way for transition from Trump administration to formally begin.
Regardless of Trump's fight, IT'S OVER, the end his Presidency is nigh!
Trump will go into the history books as the 3rd impeached President (Nixon was not impeached, he resigned), will be a one-term President, and leaves office losing the popular vote twice.
** SELECT REGIONAL, NATIONAL NEWS **
+ The [Centralia] Chronicle: Polar Express Train Rides Have Reduced Number of Rides After New State COVID-19 Restrictions
+ The Seattle Times: Biden's environmental agenda could have big effect on Northwest [with John Kerry's appointment as Climate Czar]
+ JOLT News: Public invited to comment tomorrow on long-term vision for Thurston County's Comprehensive Plan
+ JOLT News: Climate plan designed to curb Thurston County's greenhouse gas emissions
+ JOLT News: Physicians, P.A.s and A.R.N.Ps struck MultiCare Indigo Urgent Care Clinics today
+ MSNBC: Obama says it's hard to bring country together while Trump continues to 'fan division'
** CORONAVIRUS NEWS **
CDC Director Says All Schools Should Remain Open to In-Person Learning
'Close to 1,000' Cleveland Clinic caregivers infected with Covid-19, says hospital official
Cleveland Clinic Identifies Melatonin as COVID-19 Treatment
Yes, the Sturgis motorcycle rally did result in COVID-19 cases across state lines, according to CDC
While Republicans play politics with American lives, Ben Carson was close to death
Survey: More Young Adults Thinking About Suicide and Death
** TRUMP CHAOS ON MONDAY **
Trump legal team disavows association with lawyer Sidney Powell
What line did Sidney Powell cross that Rudy Giuliani didn't?
Almost no Trump voters consider Biden the 2020 election winner, poll says [Ed.note: It's going to be a rough 4 years with Trump and his 1 million Twitter followers trolling the Biden Administration with disinformation. The Divided State of America!]
'Iran in the Crosshairs?' Reports of Secret Meeting Between Netanyahu, MbS, and Pompeo Spark Fears of War Plot – "It is extremely alarming that the warmongers most reliant on Trump's blank checks are secretly meeting in the middle of the night as the clock nearly runs out on the Trump administration."
Trump quits treaty allowing US to fly reconnaissance missions over Russia – will destroy planes
Trump plans to veto defense bill that strips Confederate names from military bases
Michigan AG warns on election fraud claims: A false claim of criminal activity is a crime
Rep. Bill Pascrell is going after Bar licenses of Trump lawyers in Fed. Court!
Carl Bernstein reveals which 21 Senate Republicans have 'expressed extreme contempt for Trump'
Putin weighs in, says that US elections were flawed and that Biden is not the President-elect [Ed.note: As if this was a surprise. Putin lost with his boy being a loser!]
The Daily Kos Op-Ed: The AGs of Wisconsin, Michigan and Pennsylvania should immediately empanel grand juries