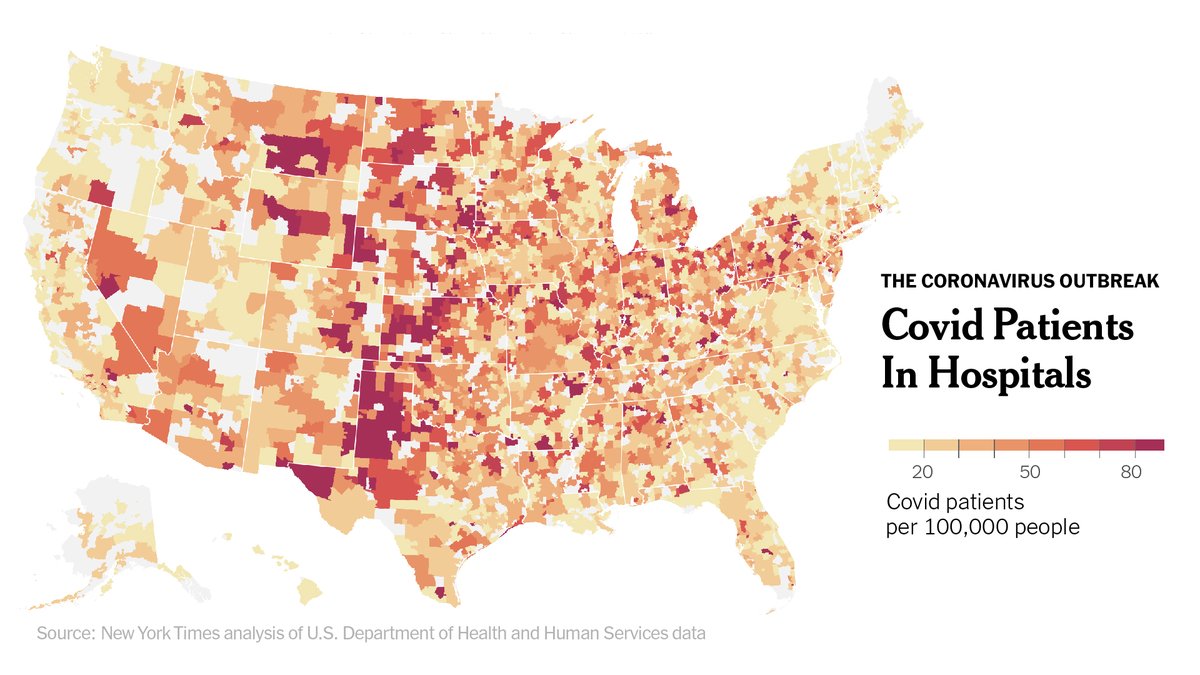 ** TOP NEWS **
The Atlantic: Trump's Most Malicious Legacy – The outgoing president leaves behind a tribalistic, distrustful, and sometimes delusional political culture.
MSNBC's The Beat with Ari Melber: DOJ reportedly probing Hunter Biden after Trump called for Biden probe
New York Times: 17 Republican Attorneys General Back Trump in Far-Fetched Election Lawsuit – "The willingness of so many Republican politicians to publicly involve themselves in a legal campaign to invalidate the ballots of millions of Americans [comes from] elected officials whose jobs involve enforcing laws, including voting rights, [and] underscores the extraordinary nature of the brief to the court.
Bloomberg: Donald Trump's campaign asked to join a Texas lawsuit challenging the president's election defeat at the U.S. Supreme Court, as 17 other states filed in support of a case that has been called a publicity stunt.
MSNBC's The Last Word: Fmr. Google Ethicist: 'Social media has destroyed our common ground'
** REGIONAL, NATIONAL NEWS **
JOLT News: Seniors: Need help at home?
Restaurant workers fear lasting damage to industry with Washington's indoor dining ban extended
Boeing suffers more canceled orders for its 737 MAX jets – 88 of the planes were canceled in November, pushing the total to 536 for the year.
Here's why Boeing was allowed to self-regulate
Delta Airlines eliminates international change fees, adds more flexibility to new tickets
Which US airlines are blocking middle seats?
The Minimalists: Less Is Now | Official Trailer | Netflix
Cobb County in Georgia adds 2 more early voting sites after outcry from voting rights advocates
** CORONAVIRUS NEWS **
'I Can't Keep Doing This' — Doctor Tells Senate There Is a Treatment for COVID
'A scary time': Researchers react to agents raiding home of former Florida COVID-19 data scientist
** TRUMP'S CHAOS **
Trump fought the law for years. But 'safe harbor day' proves the law won.
Arizona Republican Party sends increasingly alarming messages calling for sedition against the U.S.
Rep. Katie Porter wants to expose Moscow Mitch's corruption
FL GOP lawyer resigns govt. post over DeSantis' fascist raid of Rebekah Jones' home (Updated)
As Trump assails election, MAGA supporters turn to violent threats
'Morning Joe' Predicts Trump Will 'Rant and Rave in His Underwear' During Biden Presidency
Trump aims to build fiefdom out of federal bureaucracy
Trump has amped up unprecedented attacks on press freedom. Here's Biden's work ahead
Trump EPA finalizes rollback making it harder to enact new public health rules
He pretended to be Trump's family; even the president was fooled – "Josh Hall, a 21-year-old food-delivery driver in Mechanicsburg, Pa., spent almost a year impersonating political figures and their families on Twitter."
At Trump's New York hotel, the pandemic is hurting business — again
'A blood lust': Spree of federal executions during lame-duck period is unprecedented