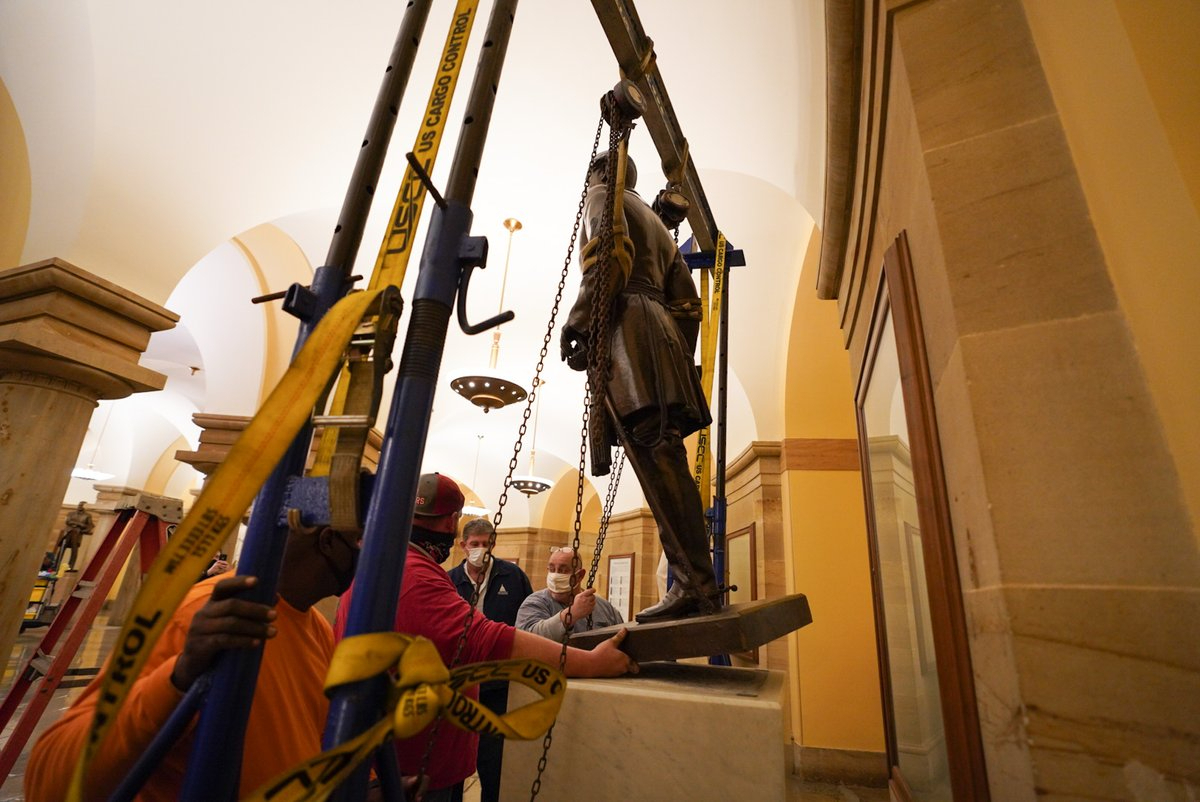 *** TOP NEWS ***
CNBC: Congress passes long-awaited Covid relief bill and government funding plan
NBC News: Federal prosecutors have discussed obtaining Giuliani's electronic communications, say two sources – The federal investigation of the president's personal lawyer is ongoing, said two sources familiar with the matter, with one saying it is "very active."
Politico: 'Subpoenas are necessary': House watchdog details extensive meddling with CDC Covid-19 reports
Denny Heck on leaving the House of Representatives: "Thank You" – Click here for Rep. Heck's top 10 accomplishments
*** SELECT REGIONAL NEWS ***
Gov Inslee issues proclamations on travel restrictions and updates to existing religious guidance – orders travelers from Great Britain and South Africa to quarantine
Christmas Tree Recycling for Thurston County Residents
Thurston commissioners allow asphalt recycling, expand opportunity for mining
The [Centralia] Chronicle: Yelm Grad Goes From Yearbook Class to Senior Designer at Starbucks
Support your favorite Washington small businesses and their employees during the COVID-19 crisis by purchasing a gift certificate online or over the phone.
Riding the ferry in Washington this holiday season brings risks — and these changes – essential travelers only is recommended
*** SELECT NATIONAL NEWS ***
Millions of holiday travelers pass through airports despite COVID warnings, TSA says [Ed.Note: Will the U.S. see another virus spike by mid-January?]
Kansas City Star apologizes for decades of racist coverage – The newspaper had "robbed an entire community of opportunity, dignity, justice and recognition," its editor wrote.
The New York Times: Treasury Department's Senior Leaders Were Targeted by Hacking
On Monday, Virginia Governor Ralph Northam announced that the statue of Robert E. Lee was removed from the US Capitol on Sunday night.
The New York Times: The 'Red Slime' Lawsuit That Could Sink Right-Wing Media – Voting machine companies threaten "highly dangerous" cases against Fox, Newsmax and OAN, says Floyd Abrams.
The Ocean Floor Is Spewing Methane Due to Abandoned Oil and Gas Wells
*** TRUMP NEWS FROM MONDAY ***
Politico: House intends to reissue subpoena for Trump's financial records next year
Salon Magazine: Donald Trump's American carnage: He continues to ignore COVID as his GOP enablers make it worse
Politico: House Republicans meet with Trump to discuss overturning election results