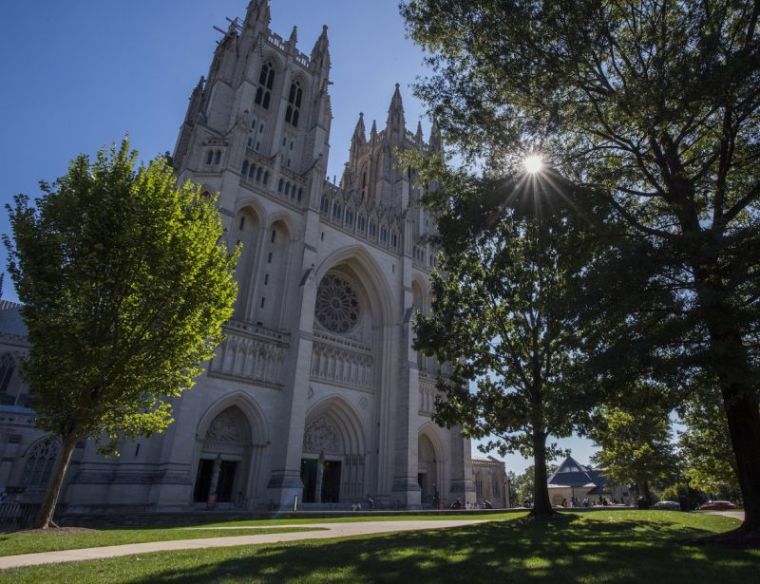 ** TOP NEWS **
Reuters: [Listen here] The National Cathedral in Washington, DC tolled its bells 300 times on Tuesday evening in memory of the 300,000 Americans who died of COVID-19. The bells rang continuously for 30 minutes.
McConnell congratulates Biden, warns Senate Republicans not to reject president-elect's victory
USPS 'gridlocked' as historic crush of holiday packages sparks delays
** SELECT REGIONAL, NATIONAL NEWS **
Washington town [Mossyrock] hosts large anti-mask rally
JOLT News: New [Thurston] courtroom opens to help courts deal with pandemic safety concerns
Gov. Inslee announces bold climate package for 2021–2023 biennium
JOLT News: Olympia Regional Airport designated as electric aircraft beta test site
Washington Secretary of State Kim Wyman condemns website that threatens elections director
Jolt News: New Eviction Resolution Program [of Thurston County] offers resources to tenants and landlords
54 Million Americans Are Projected to Be Food Insecure by End of Year [1 in 6 Americans]
Andrew Weissman details Bill Barr's 'horrific' legacy at the Department of Justice
** CORONAVIRUS NEWS **
Relief Package Gives Retroactive Immunity to Corporations From COVID Lawsuits
New emails show scientists' deliberations on how to discuss SARS-CoV-2 origins
** TRUMP NEWS **
Trump and his allies remain 1-59 in post-election litigation.
Trump Shares Tweet Calling for Georgia Republicans to Be Jailed for Disloyalty
FBI veteran Frank Montoya, Jr.: Trump attacks on DOJ & FBI are 'an American tragedy'
Prominent evangelical David French warns of the 'Dangerous Idolatry of Christian Trumpism'
Head of White House security was in ICU for 2 months with COVID and 'has staggering medical bills'
'This is the reality': Newsmax and One America grapple uneasily with Biden's electoral college victory
In its final days, the [Trump] administration is rushing to cement its destructive legacy with attacks on clean air, wildlife and public lands that could be difficult to undo.
Rick Hasen Tweet: How is a White House employee working on campaign litigation? "Rudy Giuliani says his son Andrew, a White House employee, took over Trump's failed Supreme Court litigation while Rudy recovered (with special drugs only Trump-friends can get) from COVID-19."