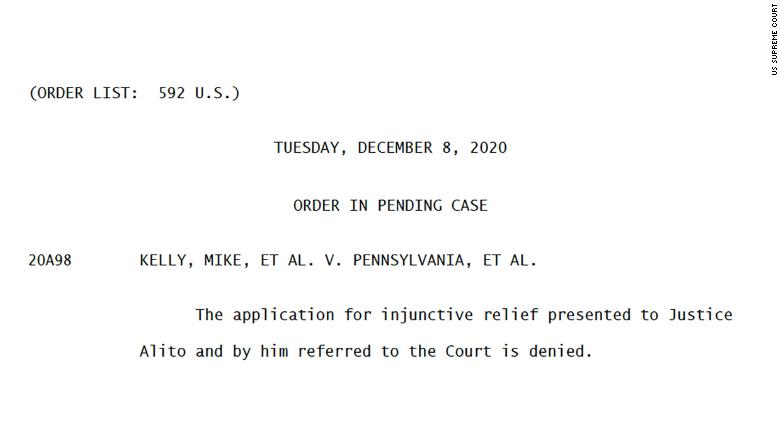 ** TOP HEADLINES **
Supreme Court rejects Trump ally's push to overturn Biden win in Pennsylvania
The Nation Reached 'Safe Harbor' [Tuesday]. Here's What That Means. President Trump's efforts to overturn the presidential election are nearing the end of the line.
Gov. Inslee announces new economic supports and extension of restrictions through Jan. 4, 2021
Biden asks Americans to wear masks during his first 100 days
Michael Flynn judge [Emmett G. Sullivan] says pardon doesn't mean ex-national security adviser is innocent
** SELECT REGIONAL NEWS **
Providence St. Peter Hospital started to limit some surgeries to help preserve capacity
South Sound Business: The growing and ever-changing [Thurston] county is home to a diverse and expanding economy.
Qatar Airways' to inaugurate Seattle service beginning March 15 with four weekly flights to their Doha hub, the route supported by feeder traffic from soon-to-be fellow OneWorld member, Alaska Airlines.
Boeing to trim 787 Dreamliner output to five a month by mid-2021
Boeing rules out 737 MAX rebranding
Delta Air Lines is ready to transfer Covid vaccines and Delta's Sea-Tac hub is prepared with large warehouses and cooler facilities
** SELECT NATIONAL NEWS **
President-Elect Joe Biden: Why I Chose Lloyd Austin as Secretary of Defense
Rachel Maddow draws parallels between Spiro Agnew & Donald Trump in her new book 'Bag Man'
Georgia counties cut back early voting locations ahead of Senate runoffs [Ed. note: Georgia voter suppression kicks into high gear for Jan. 5th run-off.]
New Trump admin rules make it easier for lenders to charge small businesses super-high interest rates
American Airlines starts offering $129 at-home Covid tests for U.S. travel to avoid quarantines
** TRUMP NEWS **
'If you or I did that we'd be indicted': Trump pressing officials to falsify vote results
Pence Will Preemptively Pardon Trump Before Biden's Inauguration, NY AG Predicts
Texas sues four battleground states in Supreme Court over 'unlawful election results' in 2020 presidential race
'Publicity stunt': Battleground state AGs blast Texas counterpart for asking Supreme Court to undo Biden's win
Ivanka considering run for Congress or even Governor of Florida as she and Jared reportedly buy property in Miami area
Covid made Mitch McConnell's 'grim reaper' nickname into reality
Mary Trump: Donald has 'taken the politics of grievance to an artform' – he declares himself & supporters are victims
Why Trump Thinks 'Stop the Steal' Could Help Him Win in 2024