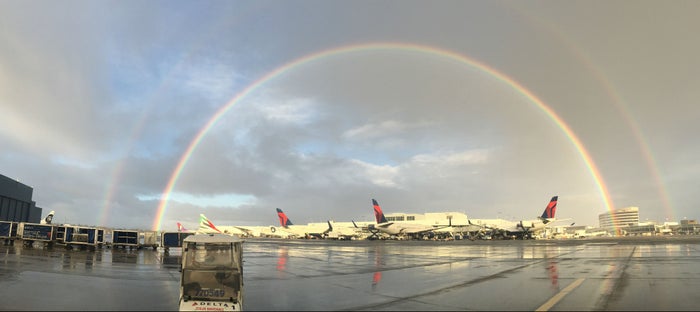 *** TOP NEWS ***
NVN: Nisqually Valley News [and sister newspapers] Sold to New Owners
The Olympian: Capital Medical Center set to be acquired by Tacoma-based MultiCare Health System
Axios Scoop: Trump administration declassifies unconfirmed intel on Chinese bounties [Ed. note: Why is Trump silent, not defending our soldiers!]
*** REGIONAL, NATIONAL NEWS ***
The Olympian: Stories that defined the year 2020 in Thurston County
George Walter in The Olympian: Did Loren Culp play Little League? Lessons youth sports teach us about winning and losing
Thurston County: These new rules limiting vaping and smoking take effect Jan. 1 in Thurston County
KING-5 TV: Washington to unveil second phase of COVID-19 vaccine plan in early January
The Olympian via MSN: Thurston County reported 4,776 cases and 55 deaths due to COVID-19 from March 11 to the end of 2020.
KING-5 TV: Centralia coal-burning plant shutters unit nine years after Washington law passes to cut emissions
The Chronicle: GOP Leaders Wilcox, Braun Voice Frustration Over Governor's Extension of COVID-19 Restrictions
KING-5 TV: Only a fraction of COVID-19 vaccine has been used in Washington state
JOLT News: American Indian Diplomat: Hank Adams, 1943-2020
WaPo: Alaska Airlines is the first airline to ban emotional support animals
Departures: NASA Just Shared Never-Before-Seen Space Images in Honor of Hubble's 30th Anniversary
WaPo: World's richest men added billions to their fortunes last year as others struggled – Bezos [Amazon] and Musk [Tesla] increased their net worth by a staggering $200 billion last year, a sum greater than the gross domestic products of 139 countries.
McClatchy News: Memorial for COVID victims to be held the night before Biden's inauguration ceremony
*** CORONAVIRUS NEWS ***
ProPublica: Months of Chaos and Systemic Failure Are Wearing Down Health Care Workers
WaPo: Wisconsin health-care worker who 'intentionally' spoiled more than 500 coronavirus vaccine doses, is arrested
NY Daily News: 'Inexcusable': Sen. Mitt Romney slams feds' COVID vaccine rollout
*** TRUMP NEW YEARS CHAOS ***
WaPo: Meet the Trump saboteur in charge of undermining Biden — and America [scroll down to read the story's text]
CNBC: Trump budget chief refuses to direct staff to help with Biden spending plans
CNBC: December was the deadliest month for America during the pandemic. Yet President Donald Trump barely uttered a word about Covid-19′s tragic toll in a New Year's Eve video.
WaPo: Jan. 6 protests multiply as Trump continues to call supporters to Washington
WSJ: Senate Overrides Trump's Veto of Defense Bill with many Republicans joining Democrats to deliver a rebuke to Mr. Trump in the final days of his presidency and for the first time pass into law legislation he had blocked.
CNN: Trump attacks No. 2 Senate Republican as the President turns on allies in his final days in office
NBC News: Fact-checking Trump's claims on Covid and the election throughout the year
The Daily Kos: While Trump was President the Stock Market soared 54%. Under Obamas first four years? Only 65%