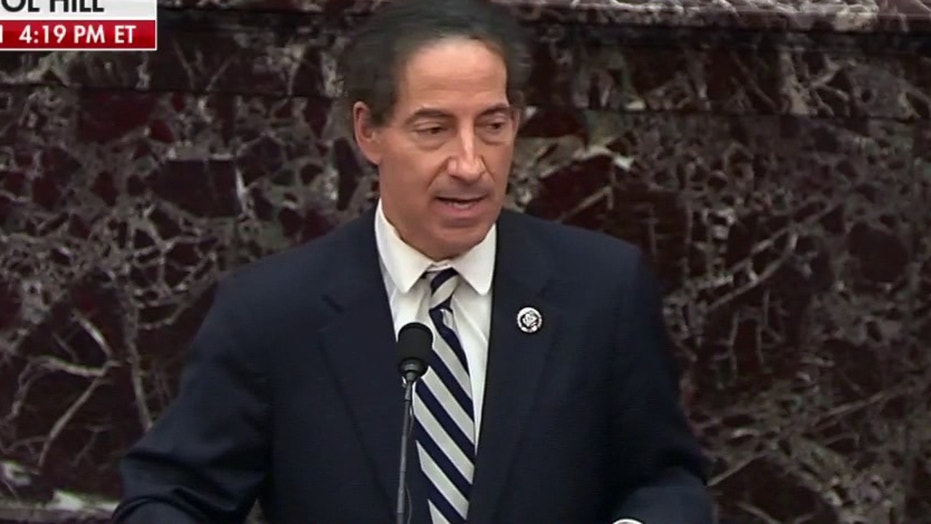 *** IMPEACHMENT TRIAL ON THURSDAY ***
NBC News: Rep. Ted Lieu played a video of former members of the Trump administration condemning the former president's role in inciting the Capitol riot during the Senate impeachment trial on Thursday.
Truthout: The DOJ Has Released Its Clearest Evidence Yet Tying Jan. 6 Militants to Trump – in papers filed papers Thursday asking a judge to keep a militia leader in jail who has been charged with planning an attack on the Capitol on January 6.
FOX News: Five can't-miss moments from Day Three as Democrats concluded their impeachment case against Trump
WaPo: Mounting evidence suggests Trump knew of danger to Pence when he attacked him as lacking 'courage' amid Capitol siege
Politico: Sen. Tuberville's comments help fuel House case against Trump – Trump call with Tuberville shows he kept inciting Capitol riot after learning Pence was in danger
Reuters: 'Oath Keepers' militia was ready on Jan 6 to act on Trump's orders, prosecutors say
WaPo: State and local GOP committees attack any Republicans who dare turn on Trump
FOX News: Raskin reveals questions he would've asked Trump if he testified 
"Why did President Trump not tell his supporters to stop the attack on the Capitol as soon as he learned of it? Why did President Trump do nothing to stop the attack for at least two hours after the attack began? As our constitutional commander-in-chief, why did he do nothing to send help to our overwhelmed and besieged law enforcement officers for at least two hours … after the attack began? On January 6, why did President Trump not at any point that day condemn the violent insurrection and the insurrectionists?"
After asking those questions, Raskin posed one legal question to Trump's attorneys.
"If a president did invite a violent insurrection against our government–as of course we allege and think we've proven in this case–but just in general, if a president incited a violent insurrection against our government, would that be a high crime and misdemeanor?" he asked. "Can we all agree at least on that?"
*** POLITICAL NEWS THURSDAY ***
WaPo: However his impeachment trial ends, Trump faces an IRS decision on a massive refund and may no longer be able to conceal his tax returns
MSNBC's Rachel Maddow Show: Trump's state of mind a consideration in probe of pressure on Georgia officials: D.A.
Washington Press: Trump declares himself President of Mar-a-Lago in bid to ward off eviction
WaPo: Justice Dept. leaders repeatedly stymied requests for search of Giuliani's records
Daily Kos: 'Today, I have freedom': With Trump Admin's deportation threat finally lifted, mom leaves sanctuary after 3 years – in Kalamazoo, MI.
NYT: Trump Was Sicker Than Acknowledged With Covid-19 – When hospitalized with the coronavirus in October, his blood oxygen levels had plunged and officials feared he was on the verge of being placed on a ventilator.