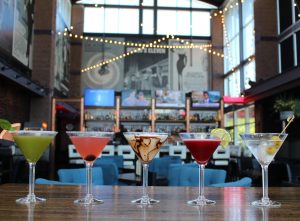 Editor's note: On February 3, 1870 [150 years ago today], the 15th Amendment to the U.S. Constitution granted African American men the right to vote declaring the "right of citizens of the United States to vote shall not be denied or abridged by the United States or by any state on account of race, color, or previous condition of servitude."
Yet southern states continued to disenfranchise African Americans through poll taxes, literacy tests, accurate guessing the number of jelly-beans in a jar, and district gerrymandering.
The majority of African Americans in the South were not registered to vote until after the Voting Rights Act of 1965.
And we are still seeing voter suppression issues play out to this day!
Read more from Arcadia publishing.
TIME: This Is How February Became Black History Month [Ed. Note: This 2016 story is important this month!]
Delta News Hub: 'The future is just beginning:' Delta CEO Ed Bastian and Ambassador Andrew Young honor Dr. King and his legacy [Ed. note: Amb. Young is a national treasure at 88 years of age. This interview is so pertinent during Black History Month!]
Delta News Hub: Black History Month featured in new must-watch films and TV shows now onboard Delta flights [Ed. note: Available on all Sea-Tac flights except on 717 aircraft.]
CNBC: Meet Sydney Barber, U.S. Naval Academy's first Black woman brigade commander
*** SELECT REGIONAL NEWS FROM TUESDAY ***
The Olympian: WA. Auditor's Office contractor was using 20-year-old software when security breach occurred
The Olympian: Thurston County judge sets bail for 4 people in connection with Olympia hotel takeover – bail set in amounts ranging from $2,000 to $50,000 for 4 people and released 2 others without bail during a preliminary hearing Monday.
Thurston County: The community is invited to take the survey to help inform a project on the 2020-2021 Comprehensive Plan Amendment Docket, Community-Driven Review of Agriculture Policies and Programs.
The Olympian: Washington parents would get big tax breaks under Biden's COVID relief plan
NRDC Action Fund: Help Save Endangered Orcas, Restore Wild Salmon, and Honor Commitments to Northwest Tribes
Thurston Talk: Why Prairie Park is Yelm's Date Night Headquarters
Kitsap Sun: USS Nimitz aircraft carrier has orders to return home to Bremerton [from monitoring Iran]
Spokane Spokesman-Review: WA. House passes bill with $2.2 billion in federal COVID-19 relief after debate
Tacoma News-Tribune: Safeway, Albertsons and Haggen WA sites to gain more COVID vaccine as rollout expands
The Olympian: How wet was January in the Olympia area? Let's just say it cracked the top ten
JOLT News: Thurston County seeking clarification from FEMA about emergency funding to support housing
NBC News: Oregon measure decriminalizing possession of drugs takes effect, in a first in U.S.
CNBC: Jeff Bezos to step down as Amazon CEO, Andy Jassy to take over in Q3
*** SELECT NATIONAL NEWS FROM TUESDAY ***
NYT: Ginni Thomas apologizes to her husband's Supreme Court clerks for discord she says she caused.
Axios: Off the Rails: Inside the craziest meeting of the Trump presidency – occurred after the election
MSNBC: How to stop Russia from recruiting the next Trump: Voters deserve to know more about who they're electing.