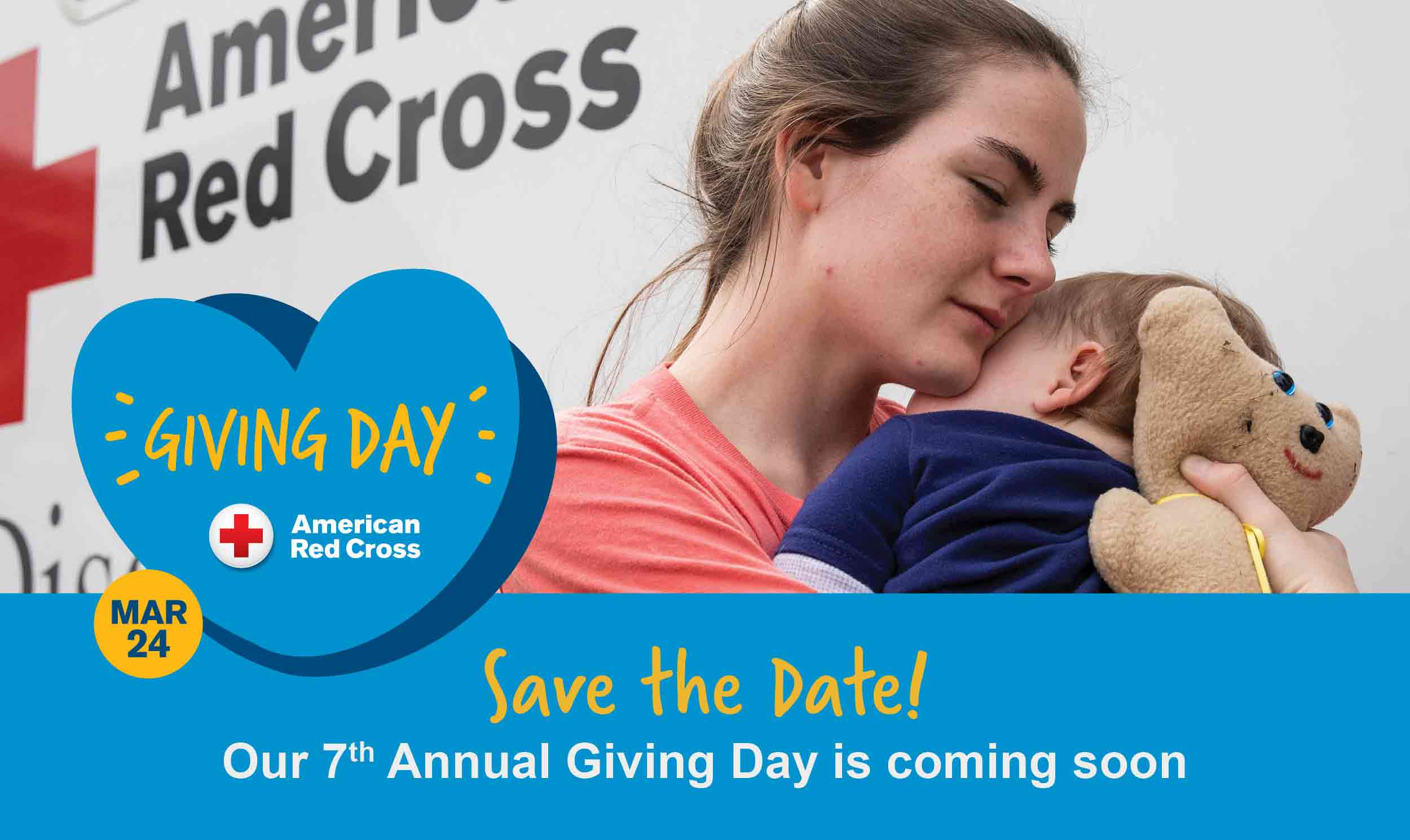 The American Red Cross 7th Annual Giving Day, March 24th!
"Three reasons to mark this date: March 24"
"The next hurricane, wildfire, storm, or home fire might not happen to you — but it will happen to someone. Disasters can strike anywhere at any time, displacing thousands of people and destroying homes every year. Over the past year, we've been there for these families, thanks to friends like you.
"For this year's Red Cross Giving Day, it's our mission to be ready. Our goal is to unite 30,000 supporters to help people affected by disasters and ensure these families don't face these crises alone."
Click here to donate.