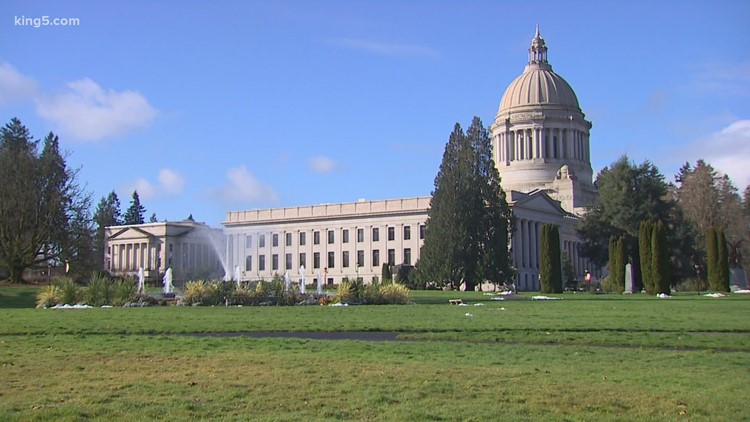 *** SELECT REGIONAL NEWS LAST WEEKEND ***
+ KING-5 TV: Washington state Legislature approves a 7% capital gains tax on the sale of stocks, bonds and other high-end assets in excess of $250,000 for both individuals and couples.
+ Office of Gov. Jay Inslee: Released a video statement on the successes of the 2021 legislative session.
+ KING-5 TV: 'Immediate need' for Puget Sound blood donors, says Bloodworks Northwest
+ KING-5 TV: Lawmakers OK plan to overhaul Washington's approach to drugs – simple drug possession would be a misdemeanor, and local jurisdictions would have to provide treatment options.
+ KING-5 TV: COVID-19 immunity not yet high enough to combat virus levels in Washington
+ Nexus: Don't miss the Pink Moon! Supermoon set to dazzle the night sky tonight will be 30 percent brighter and 14 percent larger than what is typically seen
*** SELECT NATIONAL NEWS LAST WEEKEND ***
AP: FDA: N95 masks, now plentiful, should no longer be reused
Salon: Bills Targeting Local Officials Could Allow GOP to Overturn Election Results [Ed. note: This IS the greatest threat to our democracy, besides climate change!]
AK Press: Past Year of White Nationalism Has Shown Ongoing Need for Anti-Fascist Movements
ABC News: DOJ weighs charging Chauvin for 2017 incident involving Black teen: Source
CNBC: Biden job approval hits 53%, broad majority support his infrastructure plan: NBC News poll
Reuters: U.S. CDC says children can get within 3 feet at summer camp
CNN: Republican lawmaker reveals election fraud…by GOP!
The New York Times: Millions Are Skipping Their Second Doses of Covid-19 Vaccines
*** TRUMP NEWS LAST WEEKEND ***
Just Security: Litigation Tracker: Pending Criminal and Civil Cases Against Donald Trump
NBC News: Foxconn plant, once touted by Trump as a 13,000-job juggernaut, will now create just 1,500 jobs – Former President Donald Trump said the Wisconsin factory complex would be "the eighth wonder of the world."
The Washington Post: Minutes before Trump left office, millions of the Pentagon's dormant IP addresses sprang to life
NBC News: Many Trump employees got away with power abuses. Mike Pompeo shouldn't be one of them. Pompeo's worst abuses — rooted in extreme politicization of the State Department — were devastating to U.S. interests around the globe.