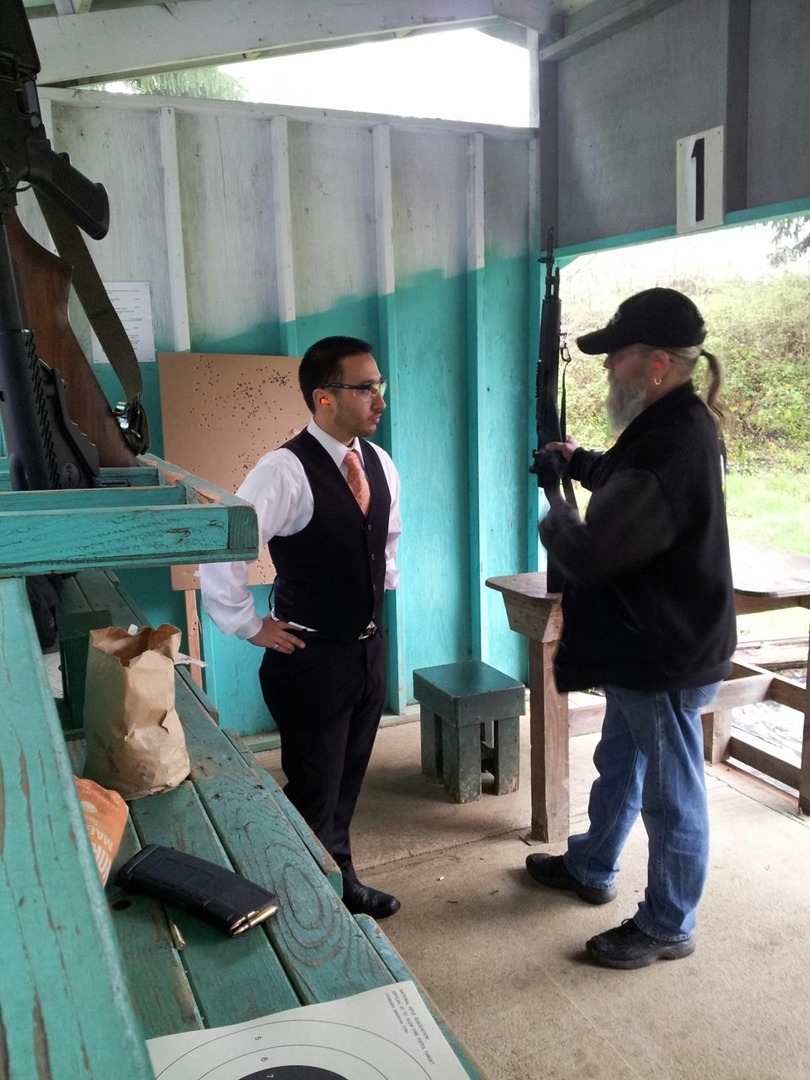 Joe DePinto's mayoral opponent is Councilor Tracey Wood's wife
Online candidate filing closed at 4pm Friday, May 21. In-person filings were accepted until 4:30pm.
At 4:27pm last Friday, Dennise Bulter (spelled this way on VoteWA site) filed in-person to run for Mayor of Yelm. In a very unusual move if from a serious candidate, why the literal, last minute filing? Let's examine just how questionable this candidacy really is:
Don't recognize the name? She is councilor Tracey Wood's wife. Wood did not file for 4th term as councilor on Friday, nor for mayor.
Outside of her residence and business information, there is nothing "out there" about Dennise, except a story in the Nisqually Valley News during the pandemic about how her restaurant was surviving, where she is "co-owner, waitress and cook."
No information was found about Ms. Butler's service on a City of Yelm board, commission or committee, or any other public service.
Leading a city of almost 10,000 residents with an $8 million budget is far different than running a small, local restaurant!!!
Is Butler conversant with Yelm's water rights, annexation requests, a 640 acre L.I.D. parcel the city will own after paying off the debt in 2024, the status of the Yelm Loop funding, a new Finance Director, the reorganization of Public Works and Planning Departments and their subsequent new appointees, and the hotel/motel tax distribution, just to name a few? What is her experience in working with budgets of $8 million and greater? In these challenging times, Yelm can ill afford another mayor who is trained on the job!
If incumbent Mayor JW Foster won against Joe DePinto by only 14 votes in the last mayoral election, what makes Ms. Butler think that she could defeat DePinto when Foster barely did, and especially that Ms. Butler has no City of Yelm or public service experience found?
The question must then be asked, "WHY is Dennise Butler running for mayor? Is this a protest candidacy?" hmmm.
Dennise is going to be asked these questions in public forums, in the Nisqually Valley News interview, and by The Olympian Editorial Board. Is she prepared and equipped for such?
Bottom line: Joe DePinto has been elected twice to the Yelm City Council, plus ran a very competitive race against an incumbent mayor, losing by only 14 votes. He has served on numerous city committees and has represented the City of Yelm with distinction for 5.5 year now. Joe has earned his place as a qualified candidate to lead the city into the future, especially as the only Yelm city council member who received both the Assn. of WA. Cities (AWC) Certificate of Municipal Leadership (2020) and the AWC Advanced Certificate of Municipal Leadership (2021).
Here is what Council member Joe DePinto had to say about his mayoral opponent on Facebook:
"With filing week closed I was very excited to see all the great candidates who made the decision to run for public office here in Yelm. I believe this is the first time in Yelm's history that we have had every race contested and with 3 of the seats headed to a primary in August!
"I had thought I was going to be uncontested in my own race but with 3 minutes left Dennise Bulter, who happens to be Councilmember Tracey Wood's wife, filed for Mayor. I have only had a couple of interactions with her but she has always been pleasant to me and I look forward to our race.
"If you would like to learn more about me and my campaign to become the next Mayor of Yelm, please check out my website at JoeDePinto.com and for anyone who wants to support me with a contribution, you can do so there. Even 5 dollars would mean a lot to me and help quite a bit.
"Thank you and I look forward to earning your vote!"
Click here to learn about Joe DePinto for Mayor of Yelm!
Blogger Klein is a contributor and supporter of Joe DePinto for Mayor of Yelm