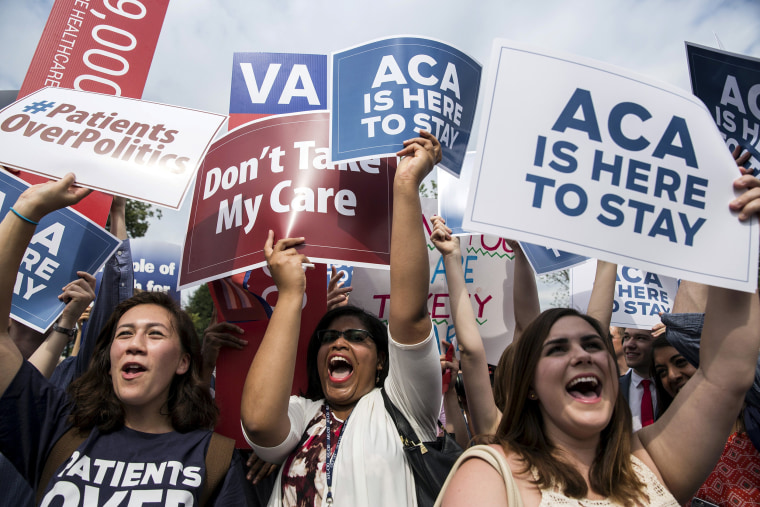 "Supreme Court spares Obamacare from GOP challenge"
Editor's note: Amy Coney Barrett was expected to vote against this decision. Trump has to be very upset that 2 of 3 of his Court appointees voted to uphold Obamacare [Amy Coney Barrett and Brett Kavanaugh]! However, perhaps he is beginning to learn that the Supreme Court is not a political machine designed to accede to his wishes.
"Red states had urged the court to rule that Obamacare's "individual mandate" requirement is unconstitutional because the tax penalty for not obtaining insurance had been effectively eliminated by Congress."
"The U.S. Supreme Court ruled 7-2 [Justices Samuel Alito and Neil Gorsuch dissented] Thursday that the Affordable Care Act, better known as Obamacare, remains valid, rejecting a claim by a group of conservative states that a recent change to the law made it unconstitutional.
"Republicans have long opposed the law, former President Barack Obama's signature legislation. But more than 20 million Americans now depend on it for their health insurance, and there is broad public support for its requirement that insurance companies must cover pre-existing health conditions.
"The law's challengers, 18 red states led by Texas, urged the court to rule that Obamacare's requirement for nearly all Americans to obtain health insurance or pay an income tax penalty — known as the individual mandate — is unconstitutional. For that reason, they said, the entire law must be scrapped," by Pete Williams, NBC News. Read more