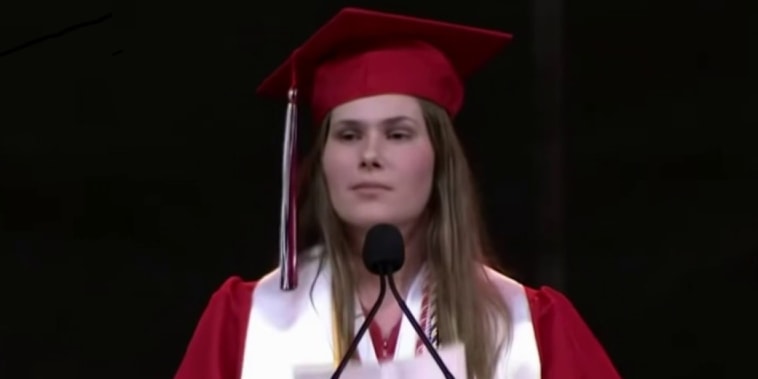 Lake Highlands (Texas) High Valedictorian Pulls Switcheroo on Commencement Speech
Paxton Smith got one speech approved and then — surprise! — read another about abortion rights.
"Paxton Smith, the valedictorian of Lake Highlands High School's Class of 2021, with her 104.93 average, submitted her speech ahead of Sunday's commencement ceremony at the high school stadium. It was about media and how much of it she consumes and how that consumption has shaped the way she sees the world.
"But another matter kept nagging at her. She couldn't stop thinking about the "heartbeat bill" that Gov. Greg Abbott had signed into law last month. The law prohibits abortions as early as six weeks, before many women know they are pregnant, and it matters not if the pregnancy results from incest or rape. Abortion rights activists say it is the most restrictive law in the country. It will go into effect in September.
"The more Smith thought about it, the more she was drawn to the conclusion that there was nothing more important that she could address with her time at the microphone," by Tim Rogers, D Magazine. Read more
Click here for the video from MSNBC's 11th Hour with Brian Williams.