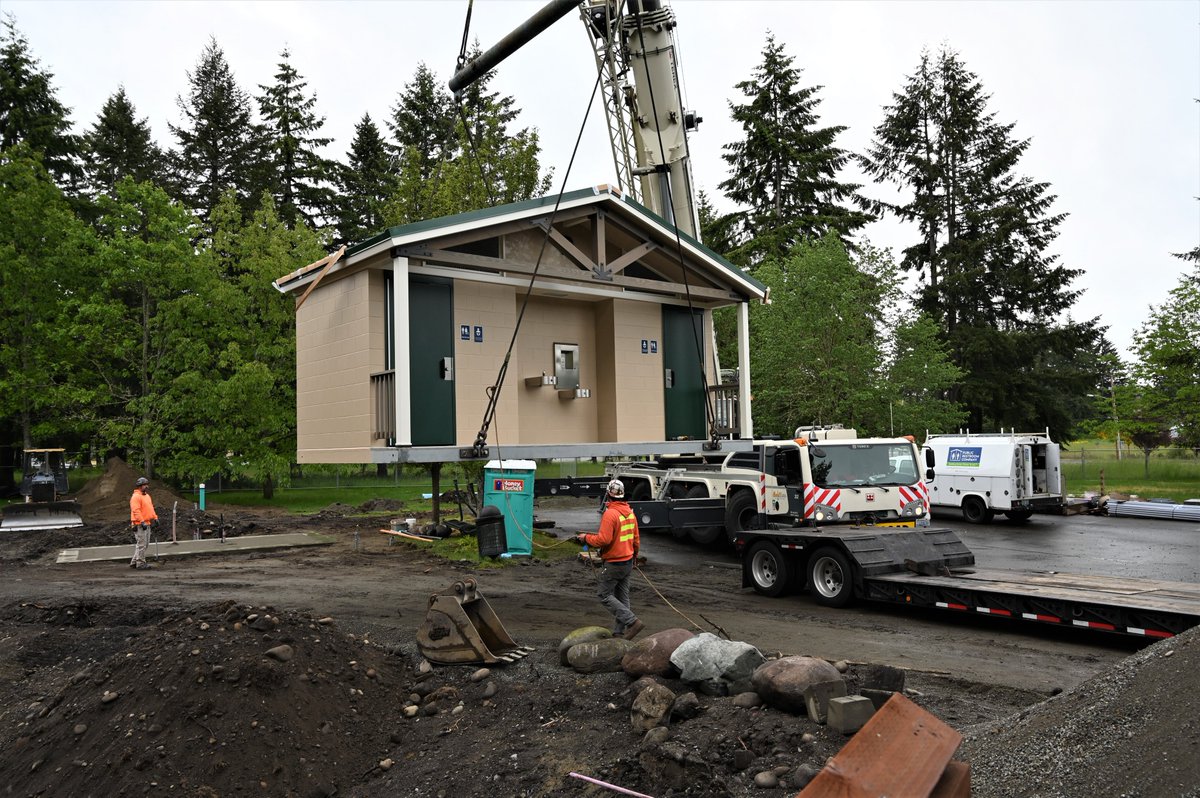 *** SELECT REGIONAL NEWS LAST WEEKEND ***
+ City of Yelm: Our new restroom facility for Cochrane Memorial Park will open after Phase 1 of the restoration project is complete on July 30, 2021.
+ The News Tribune (Tacoma): WA restaurants are desperate to hire, but people aren't applying. What gives?
+ AARP: 10 Stunning, Less-Visited National Parks – including Washington's North Cascades
+ Yelm City Council: Announced that Mayor Foster received "A Friend of the School Award" from Yelm Community Schools thanking him for all he has done. [start at 1:41]
*** SELECT NATIONAL NEWS LAST WEEKEND ***
MSNBC: The U.S. doesn't have just one party of Trump to worry about. Try 51 of them. State and local Republican Parties are getting Trumpier and Trumpier.
CNN: Texas Democrats leave House floor, effectively blocking passage of restrictive voting bill for now – no quorum
Facing South: GOP-Led Legislatures May Pass Voter Suppression Laws With Help of Trump Judges
NBC News: EPA restoring state and tribal power to protect waterways – The Trump administration had curtailed the power states and Native American tribes to review pipelines and other energy projects that can pollute rivers and streams.
Truthout: Unregulated Cryptocurrency Bubble Could Send the Economy Into a Tailspin
The Points Guy: American Airlines joins Southwest in extending its alcohol ban – due to onboard disruptions
CNBC: Costco is seeing inflation abound, impacting a slew of consumer products
Left Voice: Tech Workers at Google, Apple and Amazon Show Solidarity With the Palestinians – Workers at tech companies spoke out against the relationship between the tech industry and Israeli apartheid.
AARP: 7 Things to Do After 50 for a Healthier Brain
NBC Peacock's Medhi Hasan: "If the Republican candidate is running on the Big Lie, if that's their issue in 2024…the Republican candidate who loses the election will indeed be appointed by Congress to be President of the United States," Prof @TimothyDSnyder [says].
Truthout: With Steel or Surveillance, Biden May Fill "Gaps" in Trump's Border Wall [Ed. note: This would break his promises to not build "another foot of wall" and "we're not going to confiscate the land."]
Deutsche Welle (Germany): Danish secret service helped US spy on Germany's Angela Merkel: report
*** SELECT VIRUS NEWS LAST WEEKEND ***
The Washington Post: Beware of 'expert' consensus. The covid-19 lab leak theory shows why. "How did so many smart people come to believe, not just that a natural origin was much more likely than a lab leak — which is still, to be clear, the opinion of many scientists — but that a lab leak was basically an impossibility?
Politico: Rep. McCaul (R-TX): Covid origin 'worst cover-up in human history'
The Washington Post: 117 staffers sue over Houston hospital's vaccine mandate, saying they don't want to be 'guinea pigs' – The lawsuit could test whether employers can require vaccinations as the country navigates out of a pandemic that has killed nearly 600,000 people in the U.S
New Jersey Today: Nutrition is the best vaccine against COVID-19
The Washington Post: Leading scientist says that without a full investigation of lab leak theory, the world will face 'covid-26 and covid-32'
*** SELECT TRUMP NEWS LAST WEEKEND ***
Salon: Roger Stone predicts a Donald Trump criminal indictment is on the horizon
Business Insider: Trump's longtime ally Roger Stone has warned that the former president must prepare to be indicted for fraud in the coming weeks
NBC Think: Why Trump's claims of presidential immunity in Capitol riot lawsuits cannot be allowed to stand – The Supreme Court left a narrow window open to hold presidents accountable for acts committed in office unrelated to the office. Trump wants to close it.
The Guardian: Republicans who embraced Trump's big lie run to become election officials
Business Insider: Trump is frustrated about his mounting legal fees as probes into Trump Organization heat up, report says
Business Insider: Trump appointees have been left furious after being asked to 'immediately' pay thousands of dollars in deferred payroll taxes, which they thought would be forgiven
MSNBC: "There is an agenda here and it is a violent one," says Daily Beast's Will Sommer on the rise of Qanon believers in the United States
The Daily Kos: Trump EPA rewrote and deleted warnings in scientific papers to get Monsanto herbicide approved
Newsweek: Sidney Powell Claims Trump 'Can Simply Be Reinstated,' Biden Told to Leave White House
Newsweek: Donald Trump's Former Attorney Dismisses Sidney Powell Claim Former President Can Be 'Reinstated'
NBC News: Battle for Trump's ear rages on Bannon's 'War Room' podcast
CNN: Echoing QAnon forums, Michael Flynn appears to suggest a Myanmar-style coup should happen in the United States
MSNBC's All In With Chris Hayes: Poll: 28% of Republicans believe core Q-Anon beliefs
The Daily Kos: 66% of Americans don't want Trump—the GOP frontrunner—to run in 2024