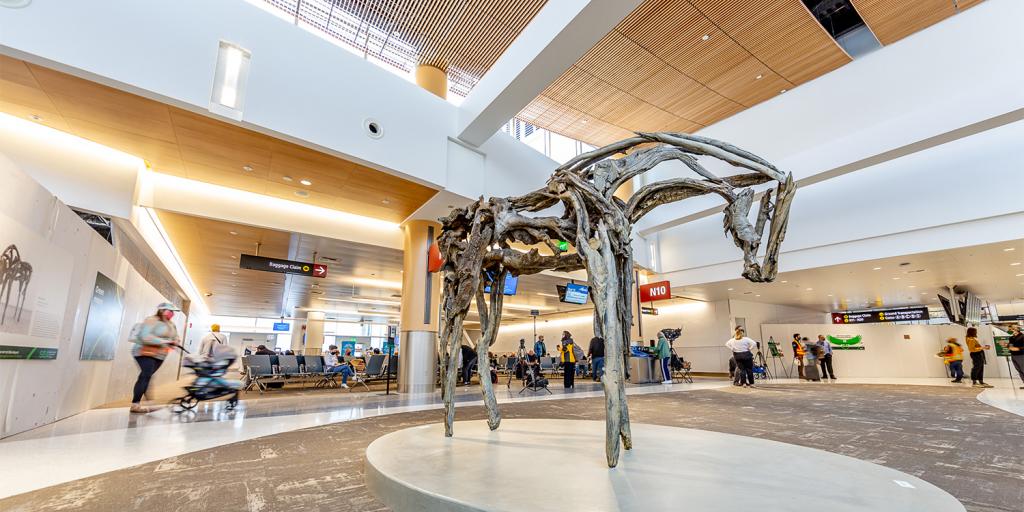 *** REGIONAL NEWS FROM TUESDAY ***
+ WSDOT: Public invited to online open house through July 1 for SR 510 Yelm Loop completion project – construction expected to begin summer 2023 and be completed early fall 2025.
+ Port of Seattle: First Gates Open in Long-Awaited Modernized and Expanded Sea-Tac Int'l Airport's North Satellite
+ Thurston Talk: Yelm Community Schools Leverage Bond Savings to Expand Upgrades [Ed. note: Many have argued the savings should have been credited back to the taxpayers who funded these upgrades, or have another vote on this money's use.]
+ The Chronicle (Centralia): State Republican Leaders Decry L&I's New Mask Guidance – Wilcox: Requiring Vaccination Proof Is 'Unworkable Policy
+ The Olympian: Thurston offices may expand, reorganize at a new site. Here's what's being considering
+ NVN: Yelm Reestablishes Police Advisory Board
+ Nisqually Valley Moose Lodge: Summer indoor/outdoor Yard and Craft sale June 12-13!
+ The Olympian: Fireworks shows are a go in Lacey and Tumwater this year – Tumwater is planning a reverse Fourth of July parade as well, where floats remain still and spectators watch from their moving vehicles.
*** SELECT NATIONAL NEWS FROM TUESDAY ***
Brian Tyler Cohen: Texas Democrats pull BRILLIANT last minute move to crush GOP voter suppression bill
NBC News: Merkel, Macron demand answers on report Denmark helped U.S. spy on allies in 2014
The New York Times: How the World Ran Out of Everything, and why it's not over yet – Global shortages of many goods reflect the disruption of the pandemic combined with decades of companies limiting their inventories.
*** TRUMP NEWS FROM TUESDAY ***
Business Insider: Trump is telling people he thinks he'll be 'reinstated' as president in August, according to a report
NBC News: Trump's back. Here's what his re-entry means for 2024. "His return to the electoral battlefield this weekend is the kickoff for a summer of rally stops designed to keep his base engaged for the midterms — and any possible comeback bid."
Business Insider: Trump is telling people he thinks he'll be 'reinstated' as president in August, according to a report
NBC News: Trump's rallies will remind everyone why he lost the election