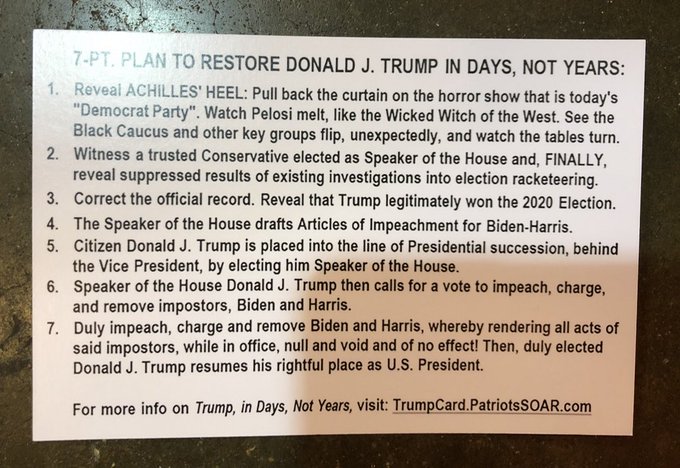 *** REGIONAL NEWS FROM THE WEEKEND ***
+ KCPQ-13 TV (FOX): Featured our area's own Lumberjack Popcorn Company
+ Chicago Tribune: Northwest heat wave killed marine wildlife en masse [Ed. note: the record heat coincided with the lowest tide of the season, with shellfish exposed at peak hours on dry, rocky beaches.]
+ KING-5 TV: Washington's historic heat wave could have long-term impacts on shellfish industry
+ The Olympian: The Washington Center has launched a fundraising campaign to renovate
+ McClatchy News: Propane prices in Washington will continue to soar through summer. Here's why – Prices usually are stable this time of year.
*** NATIONAL NEWS FROM THE WEEKEND ***
Truthout: GOP-Led Voter Suppression Is Being Implemented Step by Step — Just Like Jim Crow
Common Dreams: Biden Ousts Trump Appointee Who Sought to Undermine Social Security
The Washington Post: A Texas man was arrested on charges that he voted in the 2020 Democratic primary while on parole. He could face as much as 20 years in prison. [Ed. note: of course this is in Texas, and of course he was Black!]
Revue: Raising the Alarm (Again) on NSA Domestic Spying
MSNBC Opinion: The insidious genius of QAnon's next move
NBC News: Trouble in Alaska? Massive oil pipeline is threatened by thawing permafrost – The slope of permafrost where an 810-foot section of the pipeline is secured has started to shift as it thaws, causing braces holding up the pipeline to twist and bend.
*** TRUMP NEWS FROM THE WEEKEND ***
Business Insider: A 7-point-plan to reinstate Donald Trump as president 'in days, not years' was handed out at CPAC
MSNBC Opinion: Trump is looking to supercharge his Big Lie. And Pennsylvania is next.
MSNBC: Court documents cite Trump's continued false election claims as evidence of ongoing incitement
Daily Beast: Trump Organization Indictment May Spell Trouble for Trump Spawn – The indictment against the Trump Organization named seven specific companies within the overall business. Guess who's connected to those companies. ["the former president's adult children"]
MSNBC's The Last Word: Weisselberg indictment begs the question: What's the cost of loyalty to Trump?
The Daily Kos: While Biden works to strengthen democracy at home and abroad, Trump is still 'doing Putin's work'
Fansided: Watch fans boo Donald Trump in first UFC visit since losing election (Video)