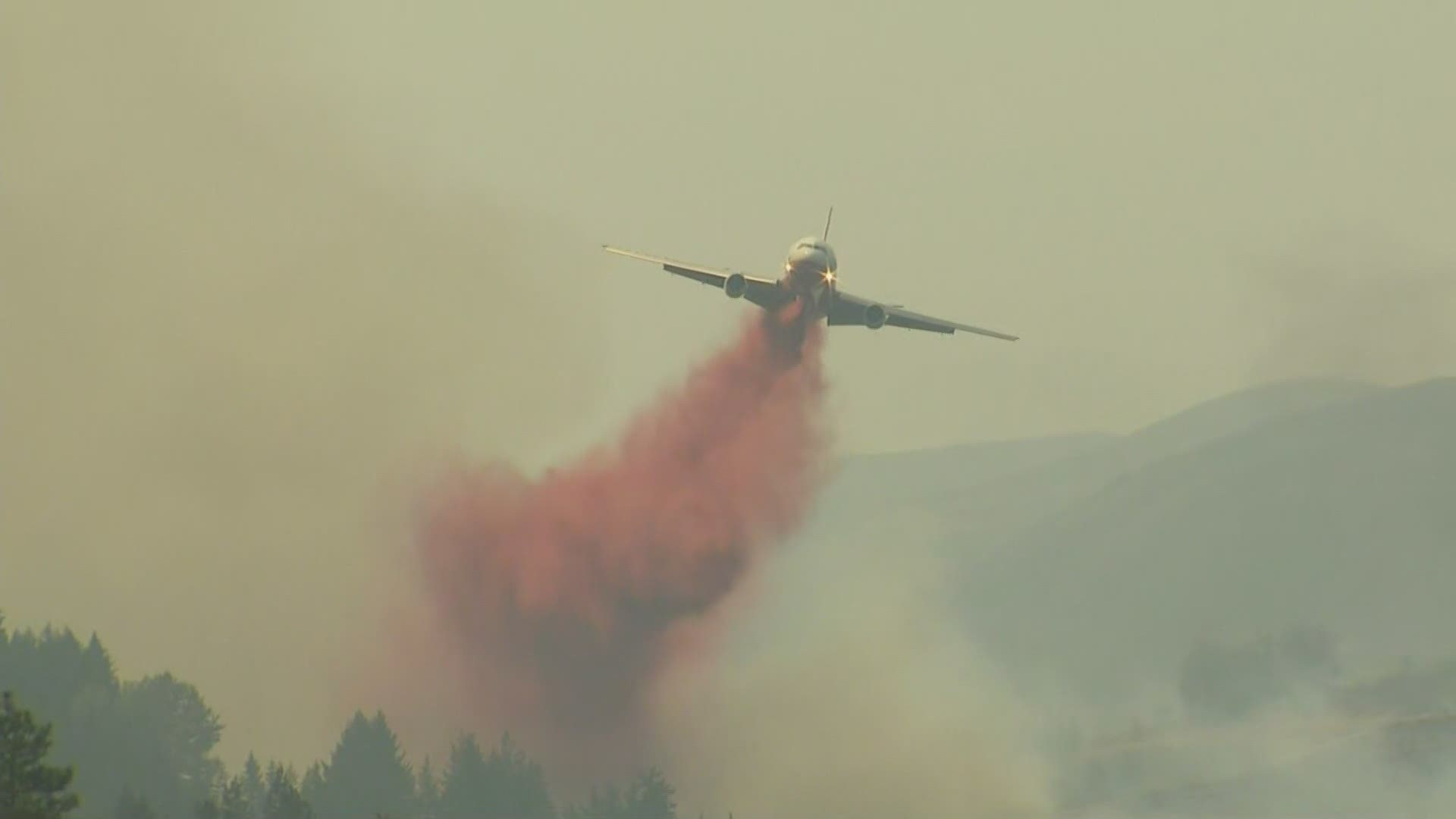 *** REGIONAL NEWS FROM TUESDAY ***
+ Office of Gov Jay Inslee: Inslee declares wildfire state of emergency, limited burn ban statewide, relating to the growing risk of wildfires
+ Yelm City Councilor James Blair: Facebook post implies 2nd St. house fire in Yelm caused by fireworks. [Ed. note: Councilors say Yelm could not have legally banned fireworks in 2021 nor would have wanted to do so, however they did little to discourage their Yelm use in such dangerously dry conditions in the public's interest!]
+ NVN: One structure [in downtown Yelm] destroyed in a fire on Independence Day – Fire Authority Sees 'Top Five' Busiest Day on Record
+ The Olympian: JBLM to begin noisy mortar training Wednesday – Expect to hear explosions from munitions and demolitions, as Roy and Yelm are both closest to the artillery impact area.
+ KING-5 TV: Costco ending COVID-19 senior shopping hours later this month
*** NATIONAL NEWS FROM TUESDAY ***
Truthout: Free Press Advocates Call on Biden to Dismiss Trump's Appeal Against Assange
Airliner Watch: U.S. records highest level of air travel since the start of pandemic [during July 4th holiday weekend]
*** TRUMP NEWS FROM TUESDAY ***
MSNBC Opinion Columnist By Dean Obeidallah: Let's be clear: Trump's rallies are calling for revenge — and his followers are listening – Before Jan. 6, we could've rolled our eyes at this spectacle. But after Jan. 6, we do so at the peril of our republic.
The Washington Post via MSN: How Trump's claims to being 'the king of the tax code' could come back to haunt him
Business Insider: Ivanka Trump could be the next target for Manhattan's district attorney, according to a former federal prosecutor
Business Insider: Ivanka Trump might flip on her dad because she has more to lose, Mary Trump says: 'Her husband's family is legitimately very wealthy'
MSNBC: 'Like the mob': Trump in trouble as family member floats Ivanka flipping
MSNBC's Katy Tur: Former U.S. Attorney: Trump has, "like any bad white collar client, talked way too much"
Washington Examiner: Subpoena's urged for Ivanka, Don Jr., Meadows for Trump Jan. 6 involvement
Business Insider: Mike Lindell set August 13 as the date in his bonkers theory that Trump will be reinstated as president