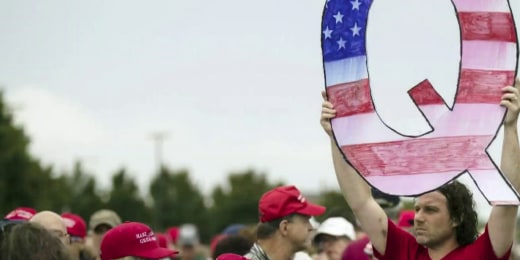 THIS VIDEO IS IMPORTANT AS WE HEAD INTO LOCAL ELECTIONS THIS FALL!
+ MSNBC's Morning Joe: NBC News reporter Ben Collins details how many people who spout QAnon's false claims have hatched a new plan to run for school board or local office, spread the gospel of Q.
Click here for this instructive video.
Editor's note: We have now been warned! Best to be cognizant of this during this Autumn's election campaigns.