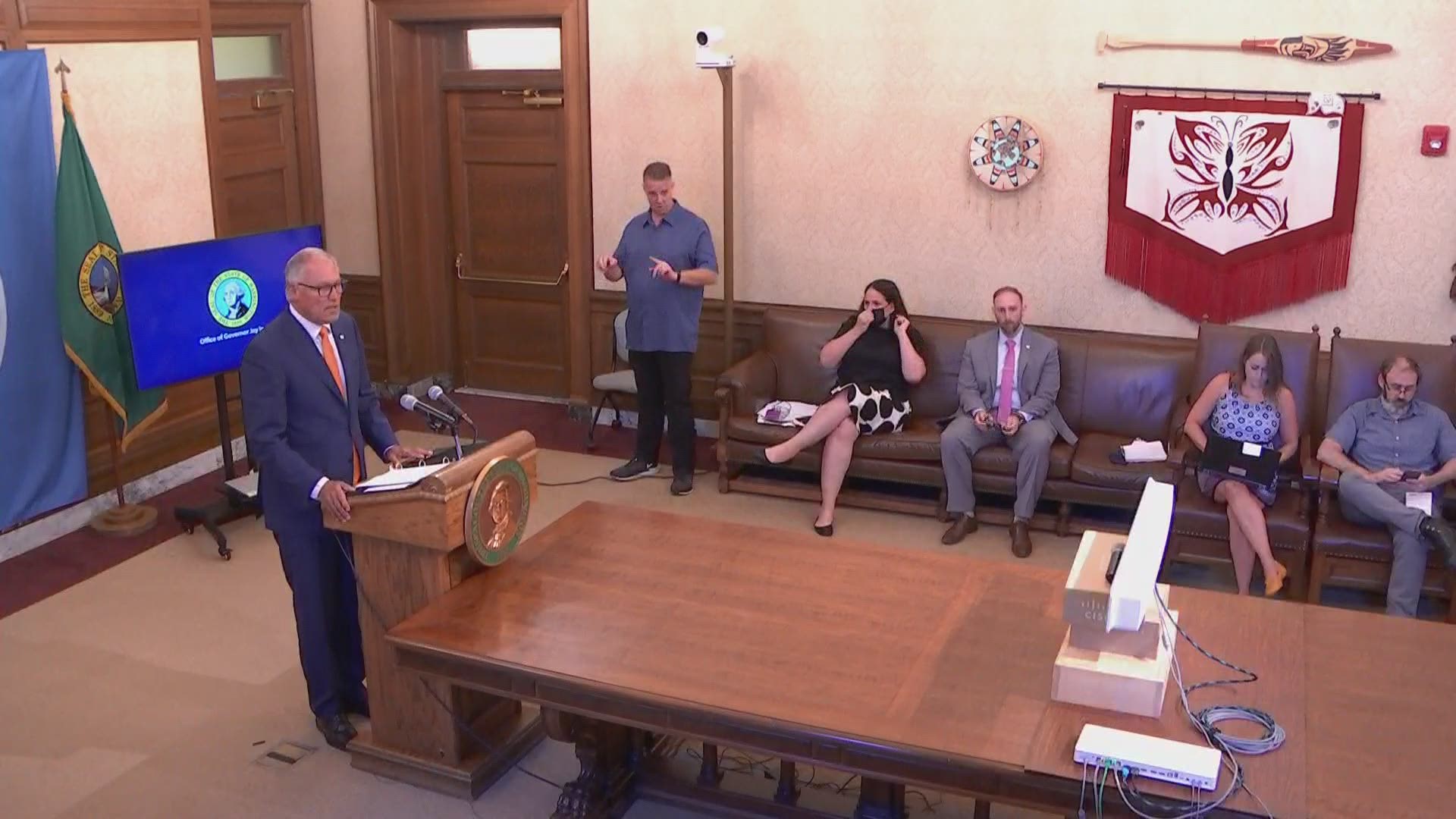 *** REGIONAL NEWS FROM WEDNESDAY ***
+ KING-5 TV: Officials recommend universal masking in indoor public spaces for most Washington counties – The new guidance is in line with the CDC's recent reversal for counties with "high" and "substantial" transmission risk for COVID-19.
+ The Olympian: Students, staff required to wear masks as they return to school, Washington governor says
+ Thurston County Auditor: License plate shortage will require Auditor Licensing Services and Subagents to issue paper plates
+ KING-5 TV: Light wildfire smoke moving into western Washington
+ Thurston Talk: From Precinct to Pub: Bill DeVore Retires from Yelm Police Department to Run 507 Taproom Full-Time
+ CNBC: Boeing posts surprise profit as aircraft demand rebounds from pandemic slump
*** NATIONAL NEWS FROM WEDNESDAY ***
NBC News: $550 billion infrastructure spending deal passes key test vote in Senate – after Trump decries the bill
ABC News: US reports highest number of new COVID-19 cases in the world [Ed. note: Now just why is that when the U.S. has one of the leading rates of vaccination? Breakthrough cases are on the rise.]
NBC News: Pfizer says vaccine's power wanes over time. Are you still protected?
CNN: The Justice Department put states and local officials on notice of their federal obligations when conducting post-election audits and dictating the rules for casting ballots.
CNBC: State AGs plan to fight court dismissal of their antitrust claims against Facebook
Daily Kos: The climate crisis is here, steadily getting worse, and should be treated like an emergency
Edward Snowden: Daniel Hale, one of the great American Whistleblowers, was sentenced to four years in prison. His crime was telling this truth: 90% of those killed by US drones are bystanders, not the intended targets. ["Hale, 33, told a federal judge he felt compelled to leak about a program that he believed was indiscriminately killing civilians in Afghanistan.'}
Gizmodo: Snowden: People Who Bankroll the Spyware Industry Should Be in Prison
*** TRUMP NEWS FROM WEDNESDAY ***
The Washington Post: As Trump pushed for probes of 2020 election, he called acting AG Rosen almost daily
MSNBC's The Beat with Ari Melber: Trump under oath in 2021? New DOJ ruling rattles Trumpworld
Law & Crime: Trump Family Loses Big Appeals Court Fight to Force Fraud and Deceptive Practices Lawsuit into Secret Arbitration
The Hill: Arizona Senate liaison overseeing audit will quit
Sidney Blumenthal in Veterans Today: What did Jim Jordan know about the insurrection and when did he know it? I have some questions for the Republican congressman about events at the US Capitol on 6 January
Truthout: Jim Jordan Admits on Fox News That He Spoke to Trump on January 6. It's why he should probably expect a subpoena.
MSNBC Opinions: The Jan. 6 committee may succeed where Trump impeachment efforts failed