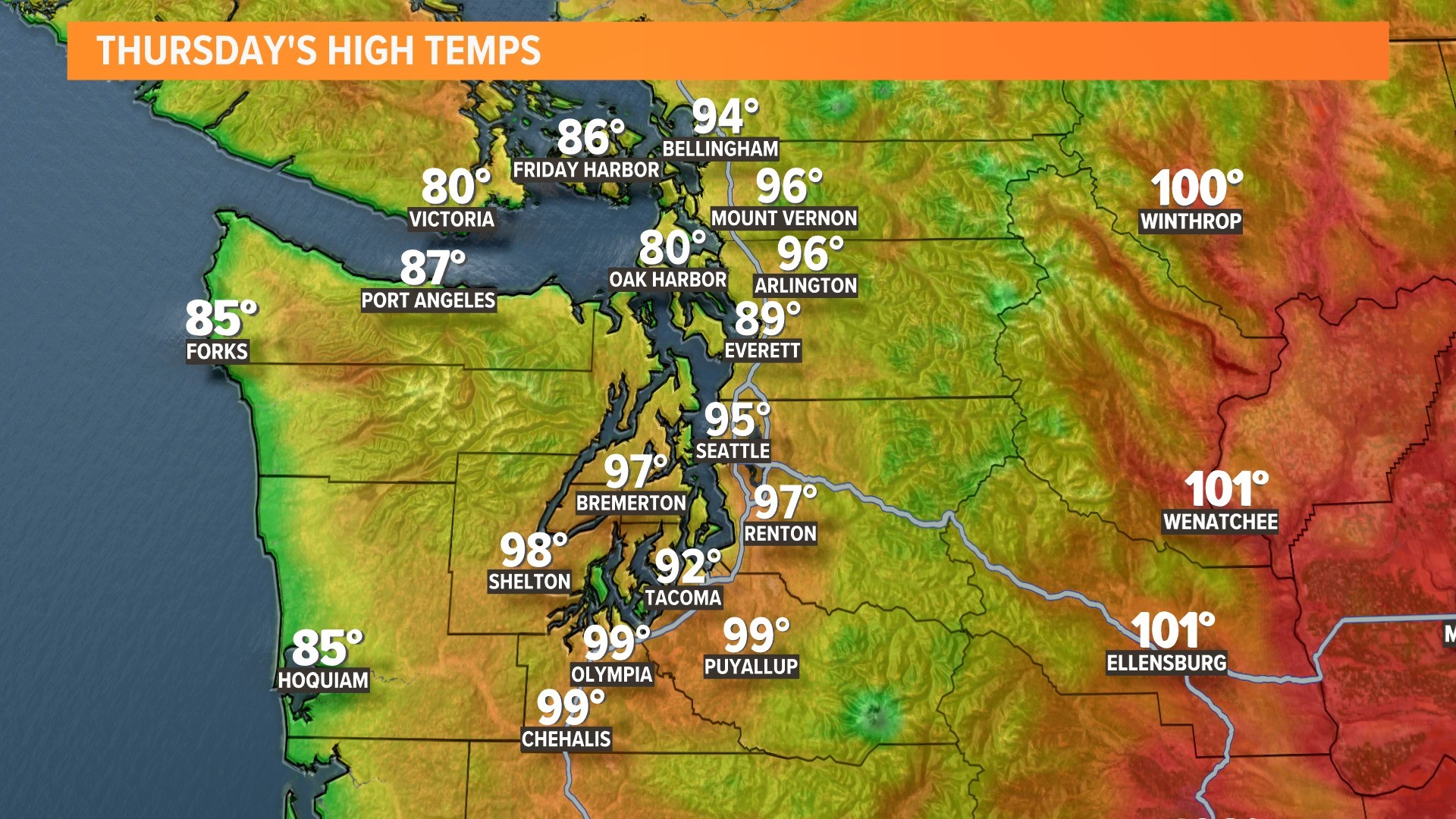 *** REGIONAL NEWS FROM WEDNESDAY ***
+ KING-5 TV: Excessive Heat Warning is in effect for most of western Washington until Saturday evening
+ JOLT News: Cooling centers open to the public Thu.-Fri., Aug. 12-13 from 1 – 7 p.m.
+ City of Yelm: Community Development Director Grant Beck officially retired August 6th after 19 years in his post [pg.6].
+ Thurston County Auditor: Yelm council's Pos. 4 Primary Results now one vote apart for the 2nd candidate.
+ Associated Press: Severe drought devastates Washington state's wheat crop
+ The Chronicle (Centralia): Braun, Wilcox Say Vax Requirement 'Heavy-Handed,' But Providence, Democrats Approve
+ Washington State Wire: Republican leaders call for special session on police reform bills
+ KING-5 TV: Alaska Airlines considering worker vaccine mandate once FDA gives approval
*** NATIONAL NEWS FROM WEDNESDAY ***
CNBC: Southwest Airlines says delta Covid variant is hurting bookings, lowers outlook [Ed. note: When the public reigns-in leisure expenditures, that is a bell-weather of storms clouds ahead from COVID variant's Delta concerns.]
The Washington Post: Texas House speaker signs arrest warrants for Democrats who broke quorum over voting restrictions
The Wall Street Journal: McConnell Credits Biden for Infrastructure Breakthrough, Dismisses Trump Criticism
*** VIRUS NEWS FROM WEDNESDAY ***
Associated Press: Here's the latest data on deaths related to breakthrough cases in Mass. – The 100 deaths represent a tiny fraction — about 0.002 percent — of all fully vaccinated individuals in the state.
*** TRUMP NEWS FROM WEDNESDAY ***
Associated Press: Dominion sues Trump-friendly broadcasters over fraud claims
The Washington Post: Giuliani told agents it was okay to 'throw a fake' during political campaign
MediaIte: Former U.S. Attorney Testifies He Resigned After Learning Trump Wanted to Fire Him for Not Backing Election Fraud Claims: Report
Business Insider: Giuliani has been exiled from Trumpworld as he struggles to raise money for legal costs: 'This will end badly for Rudy'
Business Insider: A federal judge granted House Democrats partial access to Trump's tax records from 2017 and 2018