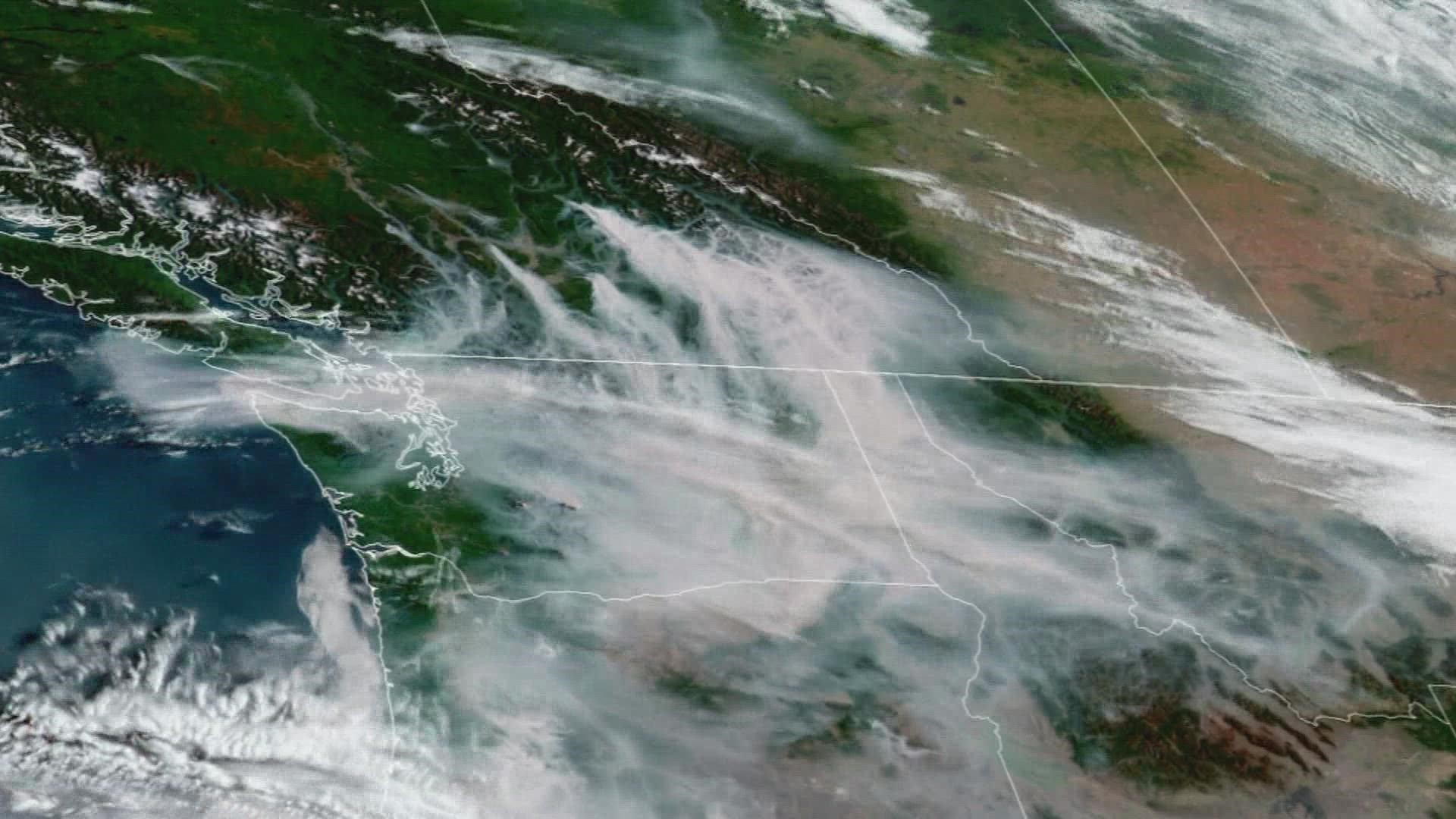 *** REGIONAL NEWS FROM FRIDAY ***
+ The Olympian: Hundreds gather at Capitol to protest Gov. Inslee's vaccine mandate for state workers – The protesters' message was: We're not anti-vaccine, we're "pro medical freedom."
+ KING-5 TV: Washington state superintendent asks Inslee to mandate COVID-19 vaccines for public school employees
+ The Olympian: Thurston County warns of toxic algae bloom at Lake Lawrence
+ McClatchy News: One-third of Native Americans aren't registered to vote. Can President Biden change that?
+ JOLT News: New VA healthcare clinic in Olympia opens Aug. 16
+ The Olympian: Olympia tied its record high temperature on Thursday – 96 degrees for Aug. 12 set in 1977
*** NATIONAL NEWS FROM FRIDAY ***
CNN: 3 major US airlines will not mandate shots for their unvaccinated workers [Ed. note: "75% of (Delta's) workforce has already been vaccinated even without a companywide mandate.]
Reuters: Exclusive: Apple's child protection features spark concern within its own ranks -sources
*** TRUMP NEWS FROM FRIDAY ***
Daily Kos: Jan. 6 looked scary, but on Jan. 3 the U.S. came within hours of a coup supported by the DOJ
Daily Kos: Trump still supports the insurrection, and is still furious at the officers that stopped it
Mary L. Trump in The New Republic: Donald's Plot Against America – Now, he and his GOP enablers are peddling the Second Big Lie: that January 6 was just legitimate protest. It's the crucial ingredient in convincing America to return them—and him—to power.
Business Insider: Dominion lawyer says the voting technology company is 'still exploring' whether to sue Trump over election lies