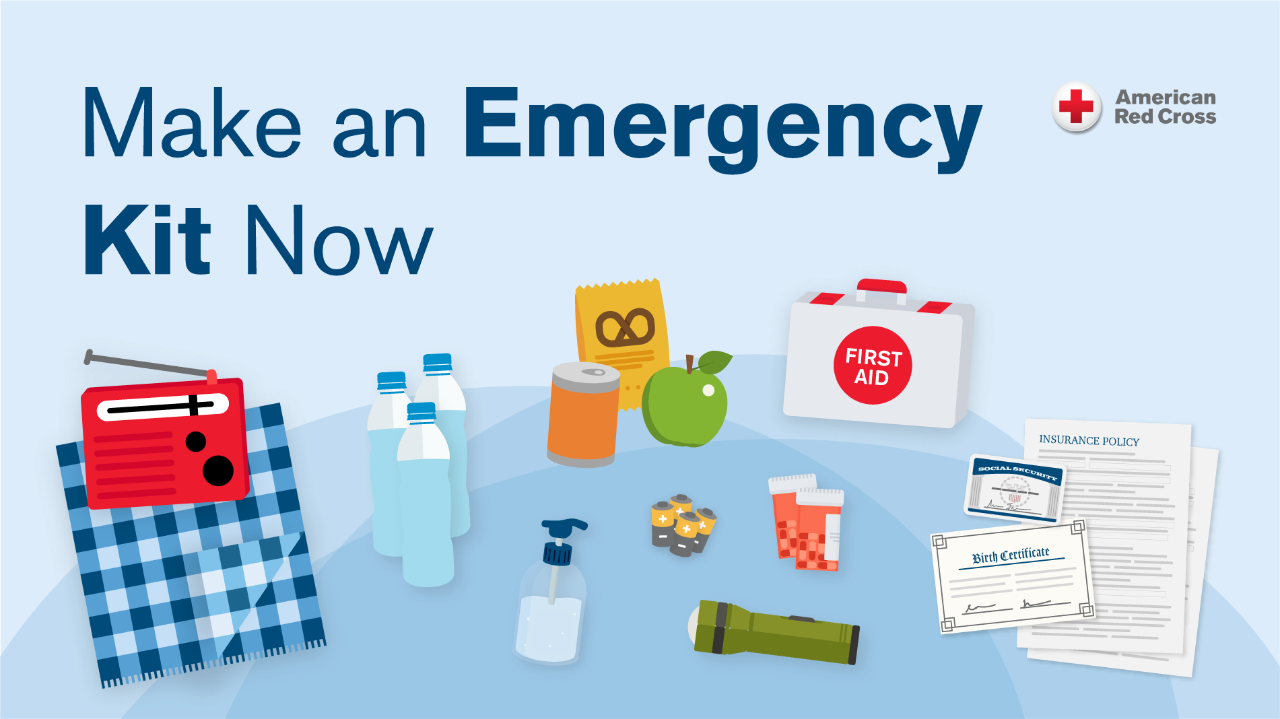 National Preparedness Month:
Disasters are larger, more frequent due to climate change — get ready now
From the American Red Cross:
Over the past several years, we have experienced more intense storms, heavier rain, higher temperatures, severe droughts and record-setting hurricanes and wildfires. In the recent days and weeks, we've already seen disasters devastate communities. Different emergencies require different actions to stay safe, so it's important that you have access to weather alerts and community notifications, and that you learn emergency skills like first aid and CPR. Prepare now to be ready to respond when disaster strikes."
HOW TO GET READY Help keep your family safe during disasters by taking three simple actions: 1) Get a Kit. 2) Make a Plan. 3) Be Informed.
First, build your emergency kit with a gallon of water per person, per day, non-perishable food, a flashlight, battery-powered radio, first aid kit, medications, supplies for infants or pets, a multi-purpose tool, personal hygiene items, copies of important papers, cell phone chargers, blankets, maps of the area and emergency contact information. 
Next, plan what to do in case you are separated from your family during an emergency and what to do if you have to evacuate. Coordinate your plan with your child's school, your work and your community's emergency plans.Don't forget to include your pets. Remember, if you and your family need to evacuate, so does your pet. Plan in advance to know which pet-friendly hotels are in your area, and where your pets can stay in an emergency situation.
Finally, plan to stay informed by finding out how local officials will contact you during a disaster and how you will get important information, such as evacuation orders.
HELP YOUR COMMUNITY National Preparedness Month is also a good time to take steps to help your community get prepared for emergencies of all sizes. By volunteering, donating blood or learning lifesaving skills you can be ready to help your loved ones and neighbors when needed. Visit redcross.orgto learn more.