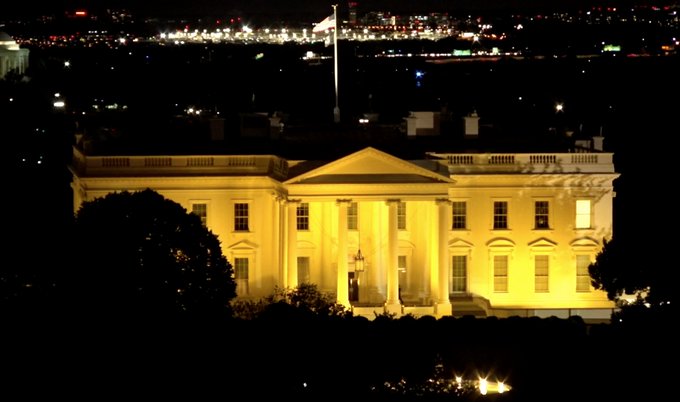 *** REGIONAL NEWS FROM THE WEEKEND ***
+ City of Yelm: Utility Moratorium Expires September 30, 2021
+ The Olympian: Census data shows how Thurston County has become more diverse over last decade
+ The Olympian: 23 Washington state Senators ask governor to suspend incoming long-term care tax
+ The Olympian: 'Failed obligation.' WA Gov. Inslee implores feds to halt appeal of ill Hanford worker law
+ The Washington Post: Fires are lasting longer into the night, and researchers may have found out why – A new study showed nighttime air in the western U.S. is getting drier and warmer, potentially prolonging fire activity.
*** NATIONAL NEWS FROM THE WEEKEND ***
Science Alert: Ice Melt at The Poles Is Now Causing Hidden Changes to Earth's Crust on a Huge Scale
MSNBC's The Reidout: Facebook's latest scandal is a reminder that it's past time to delete our accounts – Facebook CEO Mark Zuckerberg signed off on an internal effort to push pro-Facebook content on users' News Feeds, according to a new report.
Real Time with Bill Maher (HBO): Technology ethicist Tristan Harris joins Bill to discuss how Facebook's algorithm feeds users' outrage
CNBC: Costco, Nike and FedEx are warning there's more inflation set to hit consumers as holidays approach
CNBC: Federal judge deals blow to vaccine mandate for New York City teachers
Yahoo! News: Kidnapping, assassination and a London shoot-out: Inside the CIA's secret war plans against WikiLeaks [Ed. note: From Edward Snowden: Stop what you're doing and read this. The CIA developed plans to kill or kidnap an award-winning journalist whose work they did not like — before they charged him with a crime. The case against Julian Assange must be dropped—and condemned.]
*** VIRUS NEWS FROM THE WEEKEND ***
BMC Infectious Diseases published paper: Bloodstream infections (BSIs) are an emerging cause of significant morbidity and mortality in severe Coronavirus disease 2019 (COVID-19)
Stand for Health Freedom: Oregon Senators File Formal Grand Jury Petition Calling for Investigation into CDC's Willful Misconduct to Hyperinflate COVID-19 Data Following Federal Law Violations – click here for Oregon State Senate public document.
La Crosse (WI.) Tribune Opinion: How about health as a COVID exit strategy?
Daily Kos: The Daily Show went to an anti-mask rally so you don't have to. Here's what happened [click here for the video]
*** TRUMP NEWS FROM THE WEEKEND ***
Business Insider: Donald Trump could be charged with multiple crimes over his attempts to overturn his loss in the state of Georgia, report says
Newsweek: Trump Falsely Claims Arizona Audit Found He Won 'At a Level You Would Not Believe'
MSNBC Opinions by Glenn Kirchner: House committee investigating Jan. 6 riot must make Steve Bannon appear– Congress has the power to force an appearance from Trump's inner circle.
The Hill: Graham told Trump he 'f'd up' his presidency: book
The Independent (UK): Trump reveals the one thing that would stop him from running again in 2024 – "a bad call from a doctor or something"
The Conversation: 21 Million Americans Say Trump Should Be Restored to the Presidency by "Force"
The Atlantic: Trump's Plans for a Coup Are Now Public – Some of the plots to overturn the election happened in secret. But don't forget the ones that unfolded in the open.