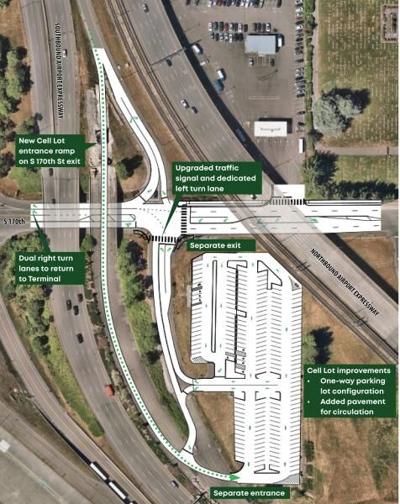 *** REGIONAL NEWS FROM MONDAY ***
+ The Olympian: COVID-19 spreads through Thurston County schools as cases spike
+ The Chronicle (Centralia): State Senate GOP lawmakers urge Inslee to mobilize National Guard for hospitals – Eleven state Senate Republican leaders signed on to a letter last Wednesday
+ South Sound Business: New Overpass, South Entrance [to cell phone waiting lot] Look to Reduce Airport Traffic
+ The News Tribune (Tacoma): How many WA health care workers will quit over COVID vaccine mandate? Survey offers estimate – The biggest impacts are likely to be felt in rural and Eastern Washington.
+ The Seattle Times: [Seattle based] Amazon to allow employees to work remotely indefinitely
+ KHQ-6 TV Spokane (NBC): New data shows over 90% of Washington state workforce received COVID-19 vaccine
*** VIRUS NEWS FROM MONDAY ***
Associated Press: Texas governor orders ban on private company vaccine mandate [Ed. note: Dallas-based American and Southwest Airlines will now have to reverse their employee vaccination mandates.]
NBC News: Organ centers to transplant patients: Get a Covid vaccine or move down on waitlist – At issue is whether unvaccinated patients are not only putting themselves at risk for Covid, but also squandering scarce organs that could benefit others.
*** NATIONAL NEWS FROM MONDAY ***
The Points Guy: Here's what's behind the Southwest Airlines cancellations
Daily Kos: New report shows 25% of all US infrastructure is at-risk because of climate-change related flooding
People: Prince William Considers Prince Andrew's Legal Battles 'Really Dangerous' to the Monarchy: Report
People: Superman comes out as bisexual in new comic book series. 'Everyone needs heroes' [Ed. note: Announced on Monday, National Coming Out Day.]
*** TRUMP NEWS FROM MONDAY ***
Real Time with Bill Maher (HBO): New Rule: The Slow-Moving Coup [Ed. note: Every American should listen to this 8.5 minutes of brilliant observation.]
Daily Kos: When is the House select committee going to enforce subpoenas?
The New York Times: White Tiger and Cheetah Furs: A Mess of Trump Gift Exchanges