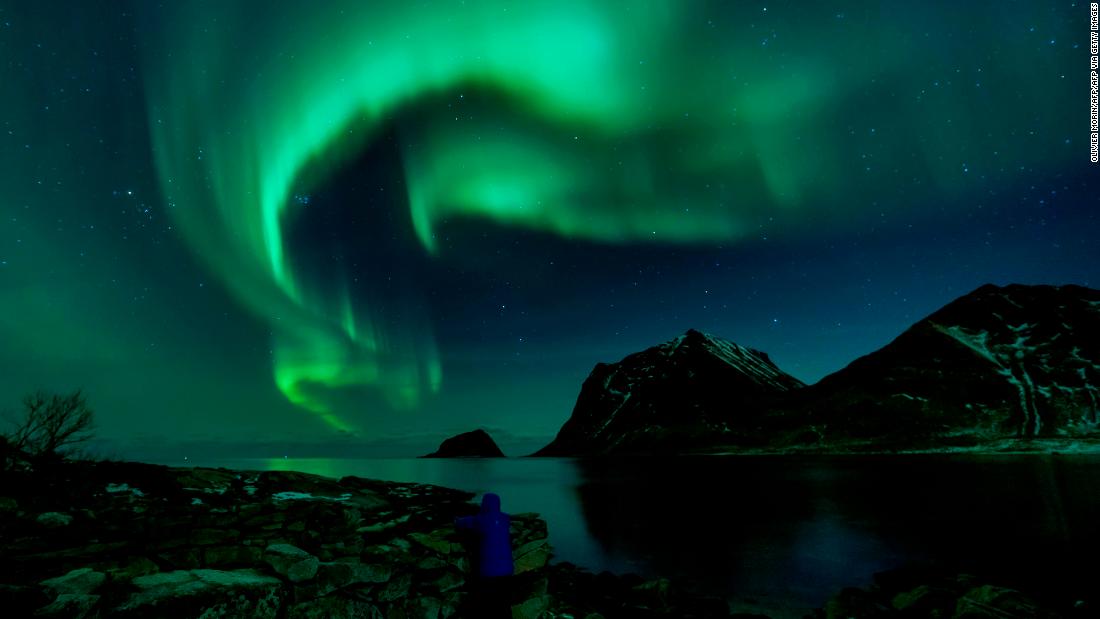 Look up at the night skies tonight and Sunday night
+ KING-5 TV: Northern lights could put on a Halloween weekend show for many in U.S. – It's possible the northern lights will be visible over Washington state, with clear skies in western WA.
+ The Weather Channel: A strong solar flare may produce a coronal mass ejection that spawns aurora displays in states as south as Pennsylvania this weekend.
+ CNN: A large solar flare erupted Thursday and is set to reach Earth Saturday, which could result in a strong geomagnetic storm and cause the aurora borealis, or Northern Lights, to be visible across large parts of the US and Europe.