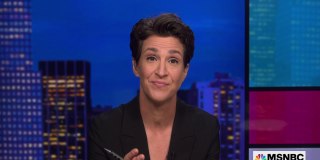 *** REGIONAL NEWS FROM THURSDAY ***
+ KING-5 TV: First beluga whale in central Puget Sound since 1940 spotted for a third time this week
+ The Olympian: New commander named for I Corps and JBLM. He has extensive combat experience – six combat deployments to Iraq and Afghanistan.
+ South Sound Business: Report: South Sound Housing Prices Mostly Rise By Double-Digits in September
+ The Olympian: Thurston commission conditionally approves leasing Atrium building on one condition – if legal counsel can confirm the location is legally permissible
+ KING-5 TV: Washington lawmakers slam Biden over attempt to kill law that helps sick Hanford workers – A bipartisan group of Washington state legislators sent a letter of protest to President Joe Biden urging a stop to strike down a state law to aide Hanford workers.
*** NATIONAL NEWS FROM THURSDAY ***
The New York Times via The Seattle Times: Supreme Court justices make a surprising proposal in torture case
The Olympian: Substance abuse raises risks of COVID after vaccination — especially if it's weed
CBS News: Biden to restore protections for three national monuments
Bloomberg via McClatchy News: Democrat Terry McAuliffe says 'unpopular' Biden is a drag on Virginia governor's race
The Points Guy: Japan and Singapore deemed world's most powerful passports; US doesn't make top 5
*** TRUMP NEWS FROM THURSDAY ***
NBC News: A new report released Thursday provides a detailed account of Trump's campaign to pressure DOJ officials to help him try to reverse Joe Biden's victory.
MSNBC's Maddowblog: Donald Trump identifies what he considers 'the real insurrection' – There's a word for those who believe elections are crimes. They're called authoritarians.
CNBC: House committee probing Capitol riot subpoenas organizers of Jan. 6 pro-Trump rally
Salon: Far Right Cable Channel Peddling Trump's Election Lies Is Funded by AT&T