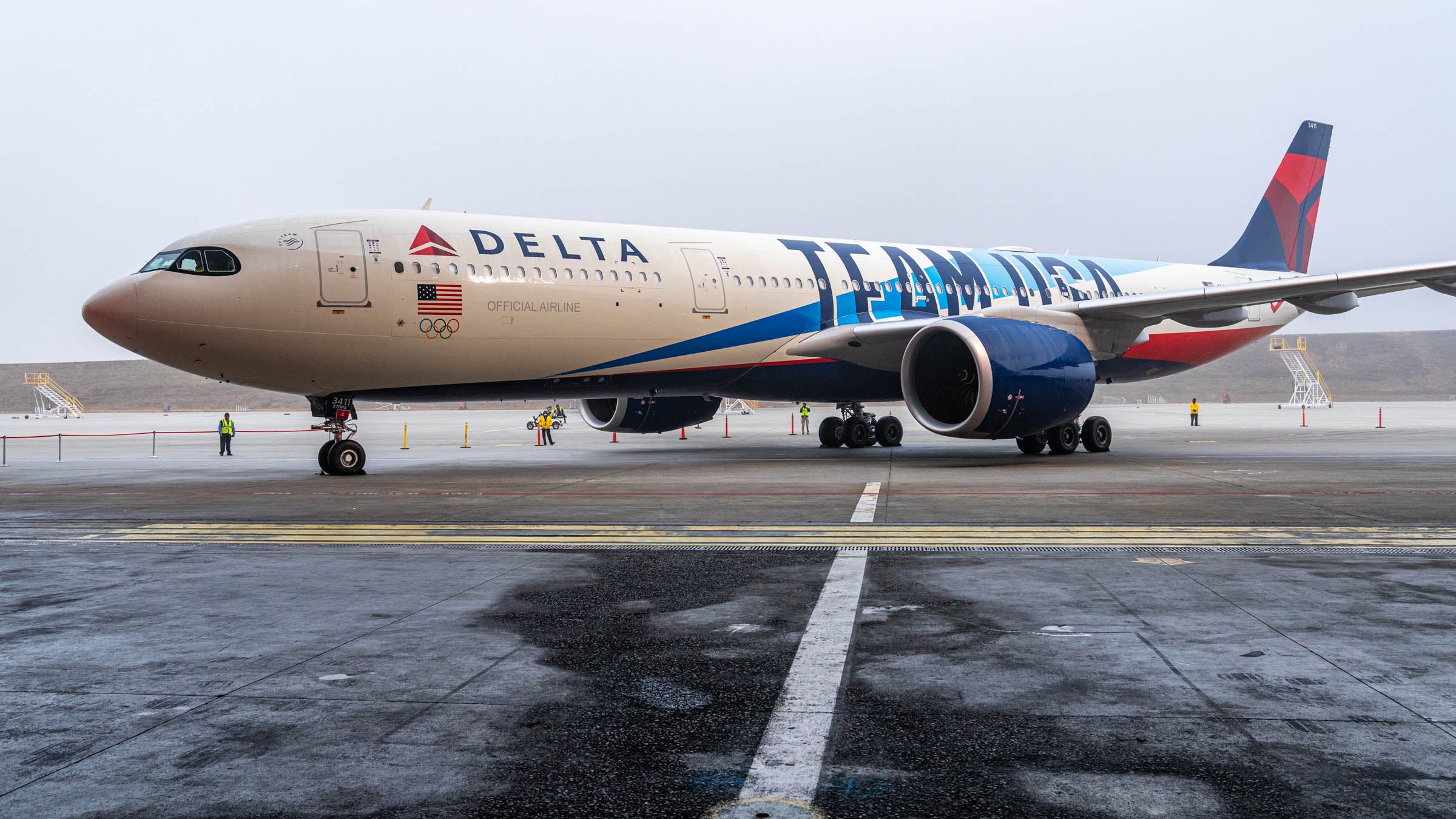 *** REGIONAL NEWS FROM THE WEEKEND ***
+ NBC News TODAY Show: Get an exclusive first look at Team USA's new Olympic plane – Delta has revealed that one of its Airbus A330-900s will fly Team USA to Beijing for the Winter Games. NBC gets an inside look at the brand new aircraft, including a behind-the-scenes insight into how it was designed. NBC's Kerry Sanders reports from Delta Headquarters in Atlanta. [Ed. note: Delta flies the A-330-900 through their Sea-Tac Hub to Amsterdam and Tokyo-Haneda.]
+ Thurston Talk: Volunteering to Live United Through United Way of Thurston County
+ The Seattle Times: 1 in 5 nurses say they'll quit their careers as pandemic takes steep toll on mental health, WA study shows
+ KING-5 TV: Boeing drops COVID-19 vaccine requirement for workers – The move came after a federal judge blocked President Joe Biden's vaccine mandate from being enforced.
*** VIRUS NEWS FROM THE WEEKEND ***
Business Insider: Vice President Kamala Harris said that the Biden administration 'didn't see Omicron coming'
KING-5 TV: Appeals court reinstates Biden vaccine-or-test mandate for employers – Employees who are not fully vaccinated would have to wear masks and be subject to weekly tests. The case is likely to be decided in the Supreme Court.
Daily Kos: Five Republican governors demand National Guard vaccination mandate exemption
The Defender Opinion by Robert W. Malone, M.D.: COVID vaccines are "irreversible and potentially permanently damaging," says Dr. Robert Malone, who explains why 16,000 physicians and medical scientists around the world signed a declaration publicly declaring healthy children should not be vaccinated for COVID-19.
Canadian Covid Care Alliance: A group of over 500 doctors, scientists and health care professionals released a 51-page report citing the clinical studies upon which health care leaders around the world based their decisions to approve and then mandate the COVID-19 shots.
*** NATIONAL NEWS FROM THE WEEKEND ***
Common Dreams: Manchin Rejects Build Back Better Bill, Likely Killing Social and Climate Agenda
The Points Guy: Fauci says masks on planes here to stay, tells Americas to be prudent on travel
The New York Times: In several states, a growing number of Black elected officials, from members of Congress to county commissioners, have been drawn out of their districts this year or face headwinds to hold onto their seats. Almost all of the affected lawmakers are Democrats. Most of the mapmakers are white Republicans. Text is here
United States Dept. of Justice: Monsanto Agrees to Plead Guilty to Illegally Using Pesticide at Corn Growing Fields in Hawaii and to Pay Additional $12 Million – Company also Agrees to Plead Guilty to Felony Offenses Related to Banned Pesticide Alleged in $10 Million Deferred Prosecution Agreement Filed in 2019
*** TRUMP NEWS FROM THE WEEKEND ***
Daily Kos: David Cay Johnston: Trump is About to Be Indicted in NY for Racketeering [Glenn Kirschner's Tweet: Somebody is SCARED. TO. DEATH. Buckle up, Buttercup. It's about to come crashing down. And #JusticeIsComing. And #JusticeMatters.
Washington Examiner: Michael Cohen sues Trump for 'retaliatory confinement' to prevent book publication
Noah Bookbinder, executive director of Citizens for Responsibility and Ethics via NBC News: Trump International Hotel in Washington report exposes gaping corruption loopholes – Why does the House report matter? The D.C. hotel was the epicenter of Trump's graft.
MSNBC Opinion by Glenn Kirschner: Liz Cheney's roadmap for a Trump indictment tied to Jan. 6 – It appears many individuals, up to and including former President Donald Trump, worked hard to obstruct an official congressional proceeding.
MSNBC Opinion by Richard W. Painter: Trump's D.C. hotel lease is not a good look for the federal government – A federal agency's approval of a D.C. Trump hotel lease: an oversight or an intentional inside job?
The Daily Beast: The Steve Bannon Problem Isn't Going Away for Joe Biden