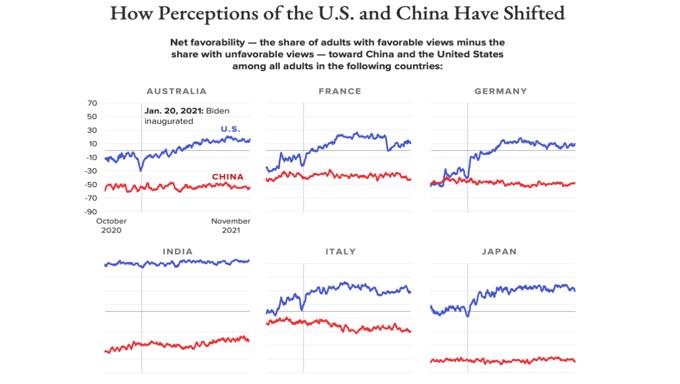 Editor's note: Yet another high-profile staff departure at Yelm City Hall with the resignation of Communications Specialist Brianna Feller, hired in March 2020. Feller, who was a Yelm High grad and featured with "rave reviews" in this NVN story last February. I wish her well in her future endeavors.
The turnover at Yelm City Hall is excessive, previously covered here.
*** REGIONAL NEWS FROM WEDNESDAY ***
+ Port of Seattle: Finnair Announces Service to Helsinki from SEA Airport with 3 weekly nonstop flights – Scandinavian Airlines (SAS) last connected Sea-Tac with the region via Copenhagen in 2009.
*** VIRUS NEWS FROM WEDNESDAY ***
The New York Times via The Seattle Times: Surgeon General warns on "devastating" mental health effects young people are facing
The RAIR Foundation USA: Great Britain: Excess Mortality Among Children After Vaccine Rollout
*** NATIONAL NEWS FROM WEDNESDAY ***
Ed. note: Tonight is the last broadcast of Brian Williams at NBC News, on MSNBC's 11th Hour at 8pm and 11pm
NBC News: Jan. 6 committee's Thompson: 'No choice' but to seek contempt charges against Meadows
CNBC: Mark Meadows sues Pelosi, Jan. 6 committee members as they push to hold him in contempt
MSNBC's Deadline White House: Rick Stengel: Putin is 'looking at the possibility that America will turn authoritarian'
CNBC: '6% inflation is devastating' to everyday Americans, rising prices need to be curbed, expert says
The Washington Post via The Boston Globe: Utility giants agree to no longer allow sensitive records to be shared with ICE
The Washington Post Opinion: No, the Constitution is not 'neutral' on abortion
*** TRUMP NEWS FROM WEDNESDAY ***
Forbes: Meadows Pushed For 'Alternate Slate Of Electors' Following Trump's Loss, Documents Show
CNBC: Mark Meadows sues Pelosi, Jan. 6 committee members as they push to hold him in contempt
Daily Kos: In seven days, Trump showed Americans exactly what kind of human being he is
NBC News Meet The Press: As Trump tries to shape 2022 fields, here's where he's meddled the most
Daily Kos: How Much Damage Did Trump DO to the DOJ?
Truthout: Matt Gaetz Says He's Talked to Donald Trump About Becoming Speaker of the House
Politico: Meadows: Trump considered yanking Kavanaugh over 'I like beer' comments and apologetic tone – The president's one-time chief of staff also says he's currently "finding secretaries and undersecretaries" to staff a future Trump administration.
Newsweek: Donald Trump Says If He Doesn't Run in 2024, His 'Base Is Going to Be Very Angry'