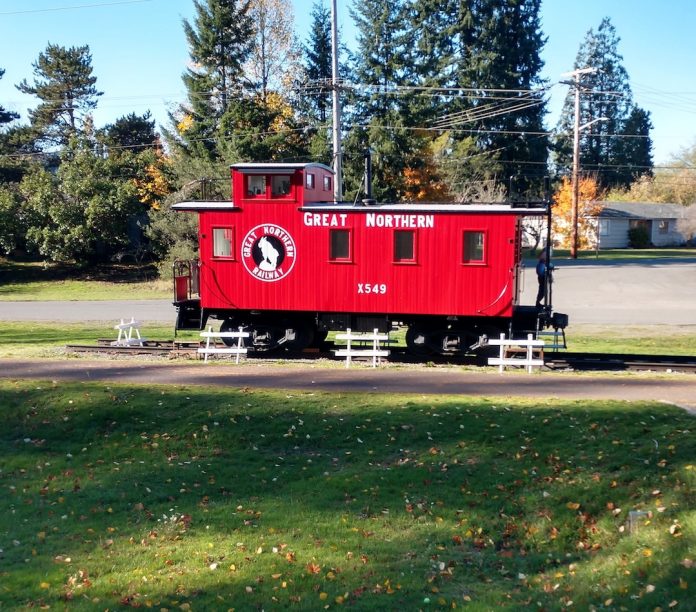 *** REGIONAL NEWS FROM FRIDAY ***
+ The Olympian: WA revamps COVID safety rules for schools' indoor, high-contact sports after outbreaks – An estimated 200 cases now tied to events in early December
+ The Olympian: Out and About: Hear heaps of holiday music, or find out 'What's Up'
+ KING-5 TV: Washington to get federal funding to clear port backlog
+ KING-5 TV: Gov. Inslee calls for increased spending thanks to improving economy, federal aid – In his supplemental budget proposal for 2022, Inslee unveiled plans Thursday for more than $4 billion in requests for increased spending.
+ Daily Mail (UK): America's new boomtowns revealed: Six cities in Northwest among top 10
*** VIRUS NEWS FROM FRIDAY ***
The Atlantic: The Pandemic of the Vaccinated Is Here – A coming winter surge and the spread of Omicron have made it clear that COVID is everyone's problem.
Africa Is Watching: South Africa President Reveals the Evil Reason the West is Stopping Africa From Making its own Vaccines
The Washington Post: Children exposed to covid can safely stay in class with in-school testing, CDC says
The Washington Post: As the omicron variant threatens to wipe out monoclonal antibodies, the U.S. is saving up one that will still work – Sotrovimab, a treatment from Vir Biotechnology and GlaxoSmithKline, is expected to remain effective against omicron
The National Vaccine Information Center (NVIC): New data released from the Vaccine Adverse Event Reporting System (VAERS) showed a total of 965,843 reports of adverse events following COVID vaccines, including a total of 20,244 reports of deaths.
*** NATIONAL NEWS FROM FRIDAY ***
Washington Examiner: 3 Retired generals urge Pentagon to take steps to avert 'civil war' after 2024 election
MSNBC Opinion: These House members tried to overturn an election. They must be turned out of Congress.
NBC News: McConnell says Jan. 6 committee's findings are 'something the public needs to know'
CNBC: Southwest CEO Gary Kelly tests positive for Covid after Senate hearing with other airlines chiefs
NBC News: 2021 in Pictures – In a year of change, deep division and an unrelenting pandemic, tenuous signs of hope emerged.
CNBC: Biden picks Caroline Kennedy and Michelle Kwan to be ambassadors
NBC News: Fox News loses bid to dismiss Dominion defamation lawsuit over election coverage
Newsweek: 2,000-Year-Old Synagogue Found in Supposed Birthplace of Mary Magdalene, Jesus' Follower
*** TRUMP NEWS FROM FRIDAY ***
CNBC: Trump says American Jews 'either don't like Israel or don't care about Israel' in new interview
MSN: Trump Spews More Anti-Semitism, Says Jews Used To Control Congress
MSNBC's The Reidout: Self-proclaimed rich man Donald Trump turns GOP into his personal piggy bank – The Republican National Committee has reportedly agreed to pay up to $1.6 million to help the former president fight investigations into his businesses. The Washington Post reported Thursday that the Republican National Committee agreed this summer to pay up to $1.6 million to help Trump — a self-proclaimed rich man — fight investigations into conduct that largely preceded his time in office. The New York Times confirmed the report later Thursday.
MSNBC's Morning Joe: Forbes editor appears before grand jury investigating Trump over 2015 cover story
Daily Kos: In December 2020, Louie Gohmert sued Mike Pence to try to force him to go along with coup
Politico: GOP blows off Trump's bid to oust McConnell, Just two Senate candidates — and no senators — have publicly called for replacing the Republican leader.
Daily Kos: Roger Stone begs for money to help him plead the Fifth
NBC News: Here's one way Trump has reshaped the GOP in his own image after Jan. 6
NBC News: Trump White House made 'deliberate efforts' to undermine Covid response, report says
MSNBC's The Mehdi Hasan Show: Trump still profiting from presidency -Trump family expert and Pulitzer prize-winning journalist David Cay Johnston is out with a new book delving into how much the former president and his family cost American taxpayers.