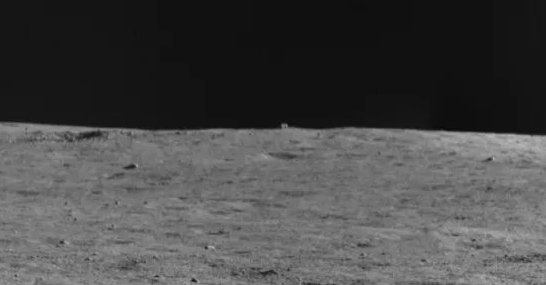 *** REGIONAL NEWS FROM THE WEEKEND ***
+ McClatchy Newspapers: Make the holidays brighter by giving to local nonprofits through the Light of Hope
+ The Olympian: Preliminary Thurston County budget shows strong tax revenue, relief funding
+ Thurston Talk: Where to Find 2021 Christmas Lights in Olympia and Surrounding Areas
*** NATIONAL/INT'L NEWS FROM THE WEEKEND ***
Space.com: China's Yutu 2 rover spots cube-shaped 'mystery hut' on far side of the moon
CNBC: Former Sen. Bob Dole, longtime Republican leader, dies at 98
The Washington Post Opinion: Why international election observers would give Wisconsin a failing grade
Reuters: U.S. State Department phones hacked with Israeli company spyware – sources [Edward Snowden: "Do you think the US will be sanctioning the host nation for this company?"]
NBC News Meet The Press: Democracy is 'failed' or 'in trouble' among young voters – The largest segment of this block of Americans is the non-college segment and they're not fans of the Biden White House.
*** VIRUS NEWS FROM THE WEEKEND ***
The Olympian: Cruise ship with 10 positive COVID cases heads for New Orleans, health officials say – Norwegian Cruise Lines requires all passengers and crew to be fully vaccinated, according to its policies. Guests were also required to take a COVID-19 test before boarding.
Common Dreams: Top Shareholders of Pfizer and Moderna Made Over $10 Billion After Omicron Arose
*** TRUMP NEWS FROM THE WEEKEND ***
The Washington Post: Alleged Proud Boys associate charged in Capitol riot after FBI identified him in an August photo with Sidney Powell
The Washington Post Editorial Board: Donald Trump: Superspreader in chief
The Washington Post: Seven days: Following Trump's coronavirus trail [Ed. note: This is a diagram of a pathetic "leader."]
CNN: Meadows doubles down on debunked election fraud claims and whitewashes January 6 riot in new book – CNN's Zachary Cohen: Throughout the memoir, Meadows describes work-related conversations w/ Trump from his time at White House, including private discussions about the election, efforts to find voter fraud, & Trump's speech at the Ellipse on Jan. 6. – George Conway Tweet: so this is the personal memoir exception to the nonexistent executive insurrection privilege.