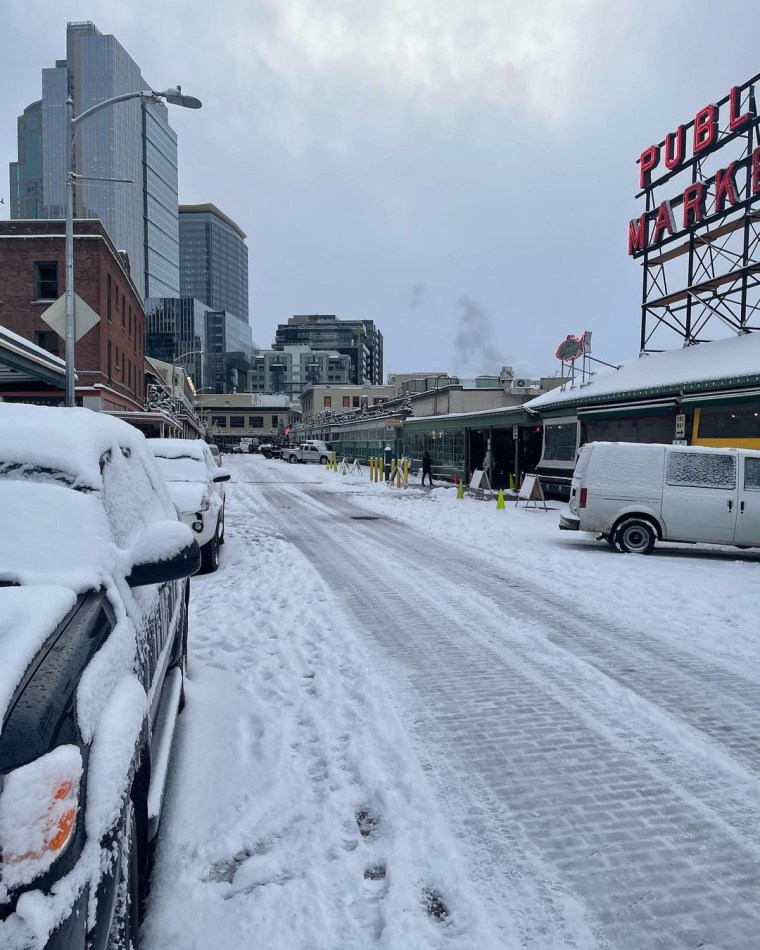 *** REGIONAL NEWS FROM THE WEEKEND ***
+ City of Yelm: De-icing, Sanding and Snow Route map and Deicing, Sanding, and Snow Plow
Priorities
+ Thurston County: Priority Snow Routes for Plowing & Sanding
+ The Olympian: Dangerously cold temperatures headed for Western Washington, forecasters say
+ KING-5 TV: 5 ways to prepare for freezing weather around Puget Sound
+ KOMO-TV 4: VIDEO: Air 4 over Yelm strip mall fire scene aftermath
+ The Olympian: Wondering what to do with your decorations after Christmas? Here are some tips
+ McClatchy Newspapers: Military is cracking down on 'questionable tattoos' to combat extremism. Here's how – It's part of the Pentagon's plan to ferret out recruits with potentially dangerous extremist ideologies.
+ The Olympian: WA Attorney General Bob Ferguson tests positive for COVID-19, even though vaccinated
*** NATIONAL/INT'L NEWS FROM THE WEEKEND ***
Common Dreams: Desmond Tutu, Fierce Opponent of South African and Israeli Apartheid, Dies at 90
TomDispatch: The Climate Won't Survive Our Current Appetite for Consumerism and Consumption
Open Secrets: Control of House Up in Air as More Democrats Say They Won't Seek Reelection in 2022
Open Secrets: Republicans With Gun-Themed Xmas Photos Are Usual Recipients of Gun Lobby Cash
MSNBC's Deadline White House: Biden confirms more judges than Trump during first year in office
NBC News: Biden administration to lift travel restrictions on 8 African nations [Ed. note: A ridiculous over-reaction in the first place.]
Truthout: A Year in, Biden Hasn't Fulfilled Promise to Repair Refugee Resettlement Program – Trump left the system in shambles, but Biden let in a record low number of refugees over the last fiscal year.
*** VIRUS NEWS FROM THE WEEKEND ***
The Washington Post: Coronavirus outbreak sidelines USS Milwaukee whose crew is fully immunized, Navy says
Associated Press: Carnival Freedom becomes 3rd Florida-based ship to report COVID outbreak; Passengers were required to be vaccinated and they were tested before leaving Dec. 18, according to Carnival. "We're sailing on a petri dish," said a passenger.
Associated Press: More Marines discharged over vaccine refusal, total at 169
CNBC: Fauci says Covid cases will go much higher as omicron spread continues, warns against complacency
*** TRUMP NEWS FROM THE WEEKEND ***
Daily Kos: The Lincoln Project does it again – uses Trump's own words for an ad
The Washington Post: A year ago, Fox News considered a breakup with Trump. 2021 changed those plans. Going into 2022, the network's alignment with Trump has it grappling with a pair of potentially catastrophic lawsuits. But its ratings are on top again
MSNBC Opinion: Trump just can't stop losing. And it's set to continue. Trump's lawsuit against New York AG Letitia James sets him up for another loss – By one estimate, Trump and his allies have a 0-40 record in post-election lawsuits.
Daily Mail (UK): Donald Trump's Scottish golf courses, which claimed £3million in furlough cash from the UK Government, had combined losses of more than £6 million last year, new figures have revealed.
Daily Kos: Biden admin returns land to Texas family after it was seized by previous admin for its … wall