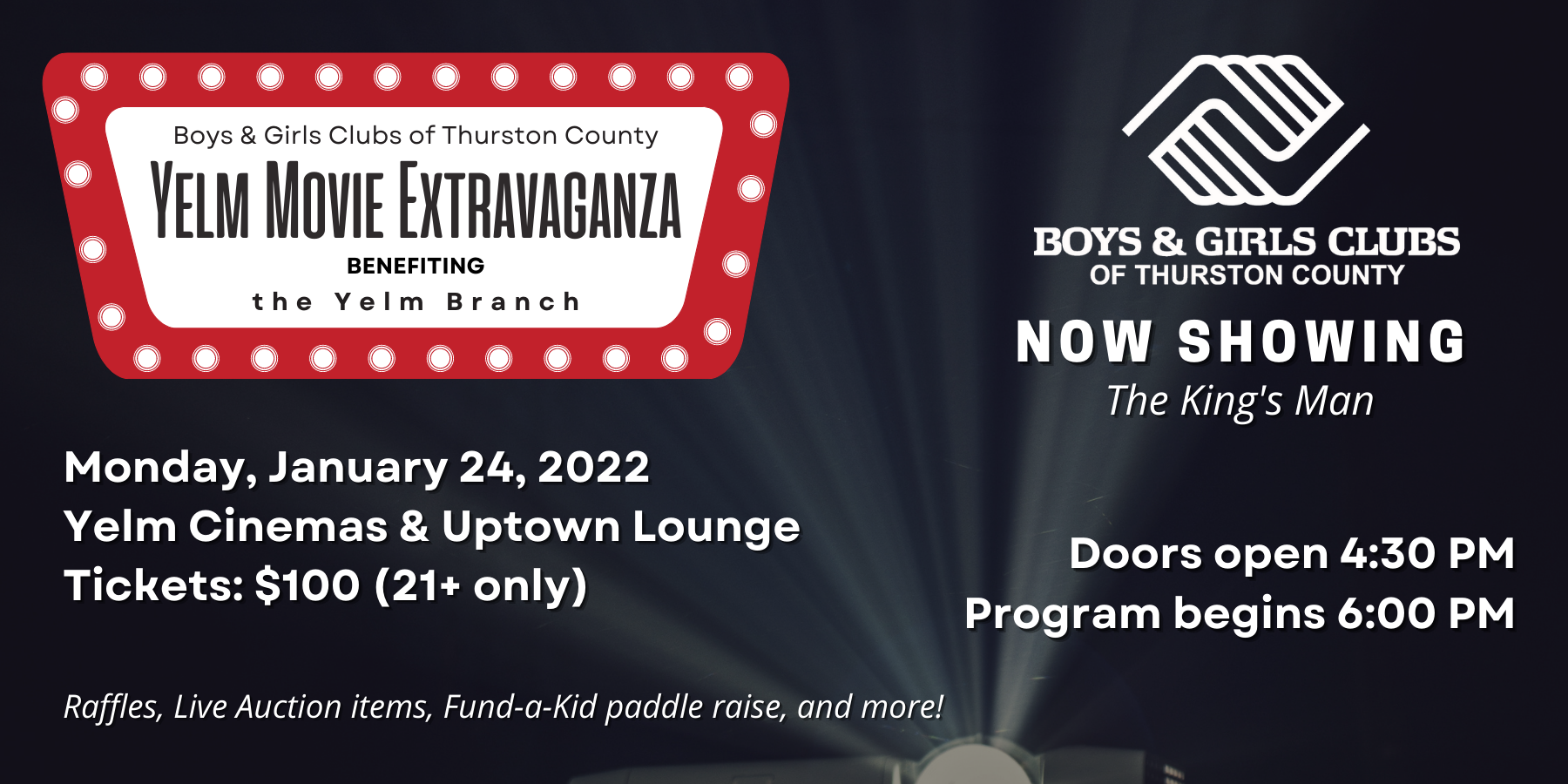 From Boys & Girls Clubs of Thurston County (BGCTC):
Boys & Girls Clubs of Thurston County (BGCTC) will hold the first-ever Yelm Movie Extravaganza benefiting the Yelm Branch of BGCTC on January 24, 2022. The event not only serves as an important fundraiser for the Yelm Club but is also an opportunity for Club supporters to celebrate the success of the Yelm Branch since its opening in the Fall of 2019.
Monday, January 24, 2022
Yelm Cinemas and Uptown Lounge
Tickets $100
Doors Open 4:30 p.m.
Program Begins 6:00 p.m.
The evening is sure to impress with a variety of raffle and auction items. Doors open at 4:30 p.m. at the Uptown Lounge for guests to mingle and enjoy cocktails and hors d'oeuvres. A short program begins at 6:00 p.m. with live auction items and an opportunity to make a donation to the Club before the featured film, The King's Man.
Proceeds from the evening support after-school programs offered at the Yelm Boys & Girls Club focusing on academic success, healthy lifestyles, and good character and leadership. Thanks to our premiere sponsors, FORMA Construction, Vote Gary Edwards, Joe Williams, EJ Curry, LeMay Pacific Disposal, and Yelm Cinemas.