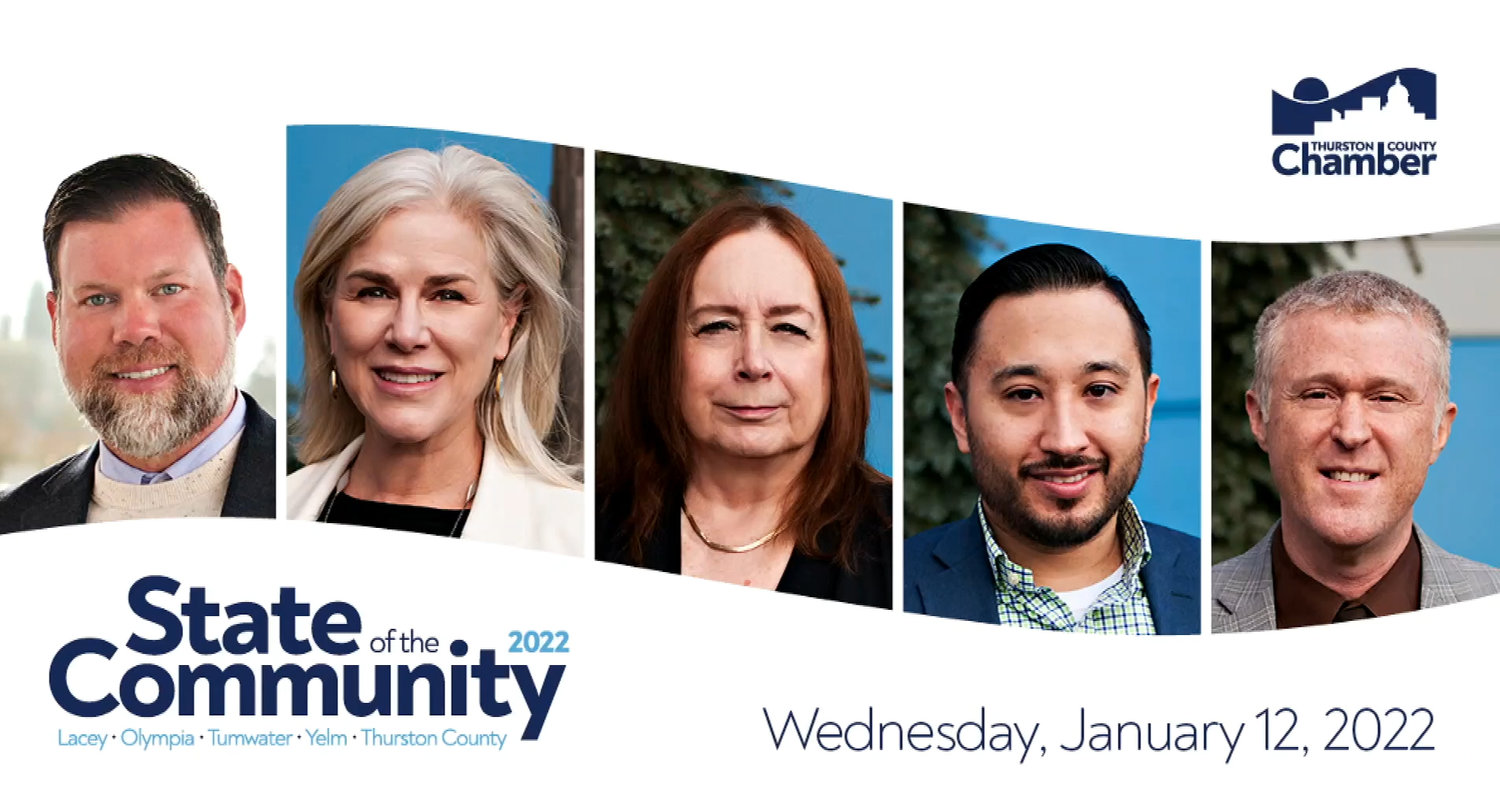 From Mayor Joe DePinto's Facebook post:
"2022 Thurston County Chamber State of the Community"
"Earlier today I gave my first official speech as Mayor to the Thurston County Chamber during their 2022 State of the Community event. I discussed Yelm's strong financial footing, revenue growth, water rights, the Yelm Loop, bragged about our employees, and our commitment to partner with and support our neighboring small cities of South Thurston County. Wonderful event and I am happy to work with the Thurston County Chamber to grow our economy and attract some good family wage paying jobs to Yelm."
Click here to watch Mayor DePinto's 9 minute speech.
"[DePinto] highlighted the importance of south county and the sometimes "forgotten cities" of Rainier, Tenino and Bucoda.
He said he appreciates being invited to the event, but he believes the mayors of those towns should have been as well.
"They often get left out or marginalized when it comes to grants from the county or state, regional stakeholder groups, events like these, or in roundtable discussions with congressional or state leaders," he said. "I understand that sometimes the big dogs of Thurston County gotta eat, but there needs to be some more equity in the smaller communities here in Thurston County as well."
Click here to watch Mayor DePinto's 9 minute speech.
+ The Olympian via MSN: Thurston County leaders review years past, express need for further partnering in 2022
+ JOLT News: Four mayors [including Yelm Mayor Joe DePinto] and one county commissioner presented at annual State of the Community Forum at Thurston Chamber of Commerce's monthly lunch forum [January 12th]
———————————————————–
From the City of Yelm Government's Facebook page:
"Last Friday a planning session occurred between our Mayor, City Administrator, and Public Services Director along with the Nisqually Tribal Chair and Council (Pictured below). The purpose of the meeting was to discuss projects, collaborations and the upcoming joint council meeting that will be held on February 17th in the Nisqually Council Chambers. You may have noticed the Nisqually flag flying below the US and WA State flag at city hall. It will remain up until the historic February 17th joint meeting. This meeting will be recorded and posted to the city's YouTube page for public viewing."