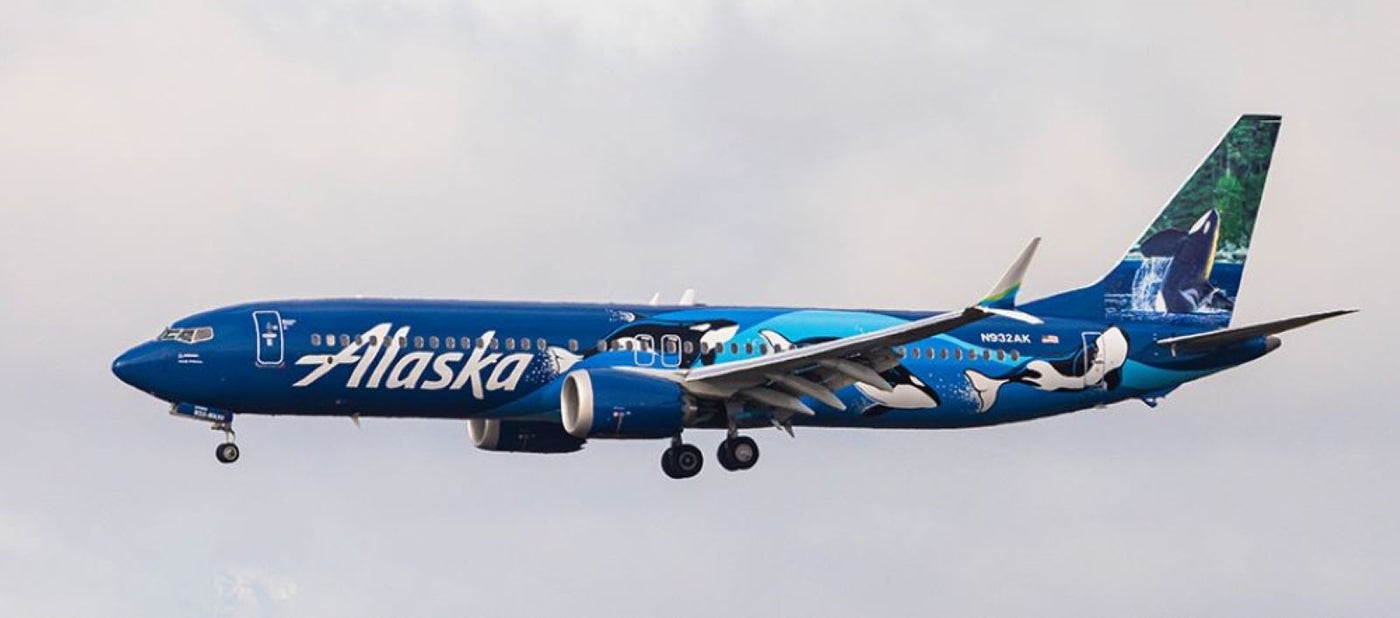 *** REGIONAL NEWS FROM TUESDAY ***
+ The Points Guy: Alaska Airlines made a splash with avgeeks and whale fans by introducing a new Orca-adorned Boeing 737-9 Max airplane – "honors the beautiful shores we call home."
+ The Seattle Times: Six Washington Companies Get High Marks on Forbes 'America's Best Employers' – Six Washington-headquartered companies ranked among "America's Best Employers" on Forbes' 2022 list. Microsoft (No. 15), Costco (No. 17) and Alaska Airlines (No. 70) were among the top 100.
+ MarketWatch: Regulators won't let Boeing certify new 787 jets for flight [Ed. note: About time the FAA did their job of oversight with Boeing!]
+ NBC News: Washington is one of five states, plus Puerto Rico and Washington, D.C., that still have any mask restrictions in place.
+ The Weather Channel: Scientists just submitted a study that confirms a giant "rogue wave" that formed off British Columbia in November, 2020, the most extreme in recorded history.
+ The Seattle Times via The Chronicle: Gov. Inslee's $7,500 Electric Car Rebate Remains Uncertain in Washington Legislature
+ Inc.: Melinda Gates Shifts Her Wealth Away from the Gates Foundation. Her Reason Turns Modern Leadership Upside-Down.
*** NATIONAL NEWS FROM TUESDAY ***
CBS News: Prince Andrew settles sex abuse lawsuit with Virginia Giuffre, "He pledges to demonstrate his regret for his association with Epstein by supporting the fight against the evils of sex trafficking, and by supporting its victims."
McClatchy News: US could see a century's worth of sea rise in just 30 years – A federal report warns that America's coasts will be hit hard by ever faster sea level rise between now and the year 2050.
*** VIRUS NEWS FROM TUESDAY ***
Forbes: Study Finds Increased Heart Disease, Stroke Risk After Surviving Even Mild Covid-19
Politico: New York City fires 1,430 municipal workers over vaccine mandate – That figure represents less than 1 percent of the city's 370,000-person workforce.
Truthout: Republicans Are Pressuring Medical Boards to Let COVID Misinformation Slide
Common Dreams: World's Rivers Awash in Pharmaceuticals, Historic Study Reveals
*** TRUMP NEWS FROM TUESDAY ***
MSNBC Opinion: Trump's man at the DOJ is feeding a new Clinton conspiracy – The Fox News and GOP spin doesn't line up with what a court document actually says.
MSNBC Morning Joe: A tech executive 'exploited' his access to computer data at the Trump White House to find 'derogatory information' about President Donald Trump, a special counsel appointed during the Trump administration said in a court filing Friday. [Ed. note: An excellent discussion and analogy!]
The Washington Post: Here's why Trump once again is claiming 'spying' by Democrats
Business Insider: Accountants say Trump Org. withheld information on an apartment owned by a top exec amid investigation into tax-free perks
Truthout: Investigations Into Trump Are Good News, But Won't Rid Us of Trumpism
CNN: 'This could lead to going bankrupt…worst than being impeached twice,' says George Conway [Trump Org. accounting firm cutting ties from 10 years of financial statements of Trump Org.]
Business Insider: A judge just handed Trump a major loss in the DC attorney general's lawsuit over inauguration funds as the case heads to trial
Associated Press: Court fight looms as questions swirl over Trump's finances