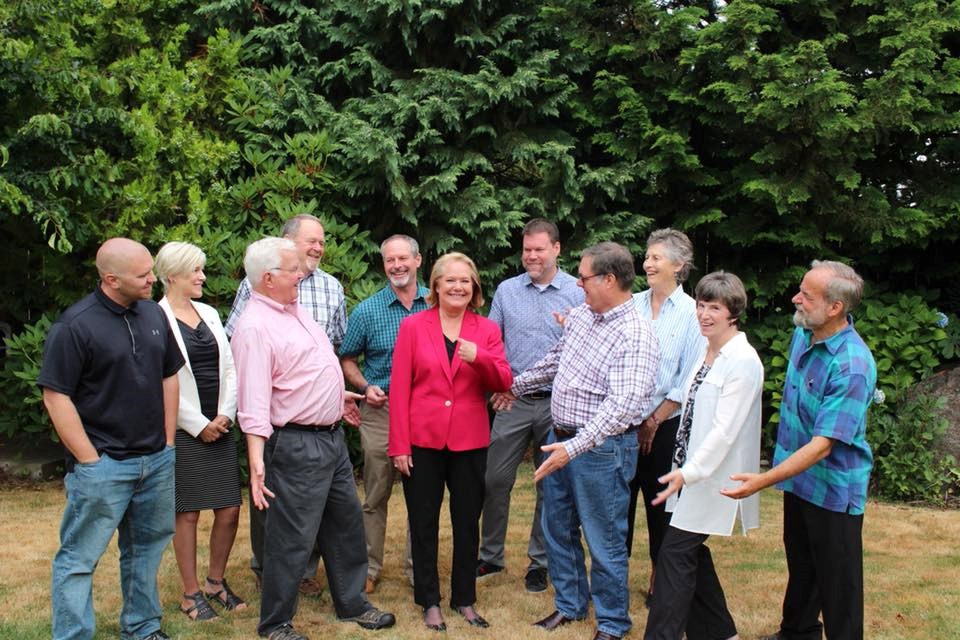 Editor's note: Last Saturday (February 19), I was proud to have been invited to attend the campaign Zoom kick-off for the reelection of Mary Hall as Thurston County Auditor. Hall has brought a level of integrity and transparency in public process that has garnered accolades from around the state and country.
I endorse Mary Hall in her reelection campaign to continue instilling confidence and security in audits and elections during these challenging times.
Thurston needs someone of Mary's caliber to continue her quality of management.
Click here to learn more about Mary and contribute to her campaign.
Auditor Mary Hall is an award winning public servant who was elected County Auditor in 2013, re-elected in 2014 and 2018. Prior to being elected she spent 17 years as an elections administrator in Pierce County. She is a nationally certified Elections Administrator.
Accomplishments for Thurston County
Formed an award winning cybersecurity task force and worked with Homeland Security to ensure your vote is safe.
Has made the Ballot Processing Center more secure than ever.
Worked to break down barriers to voting by advocating for voter access legislation and stronger audits.
Began publishing local voters pamphlets for special elections.
Opened additional drop boxes making it more convenient for voters to return their ballots.
Cut the wait time from 4 – 6 weeks to same day for vehicle and vessel titles by introducing Quick Title services.
Has saved the county tens of thousands of dollars by taking advantage of vendor discounts and changing how and when we pay vendors.
Due to clean financial audits, Mary Hall has moved Thurston County from high risk to low-risk category saving tens of thousands of dollars in audit costs.
Rewrote materials in plain language to make government documents easier to understand.
Broke down silos working across departments in the county sharing resources.
Mary Hall is an award winning Auditor
2021 NACO (National Association of County Officials) Achievement Award – COVID Response in Elections
2020 Drive thru voting and Ballot Processing Center
2020 Auditor of the Year Award – from Kim Wyman, former Secretary of State
2020 Presidents Award for Outstanding Service – Washington Association of County Auditors
2020 Community Leadership award – Leadership Thurston County
2020 NACO Achievement Award – Cybersecurity Initiative
Click here to learn more about Mary and contribute to her campaign.
Blogger Klein is a contributor to the Elect Mary Hall campaign.