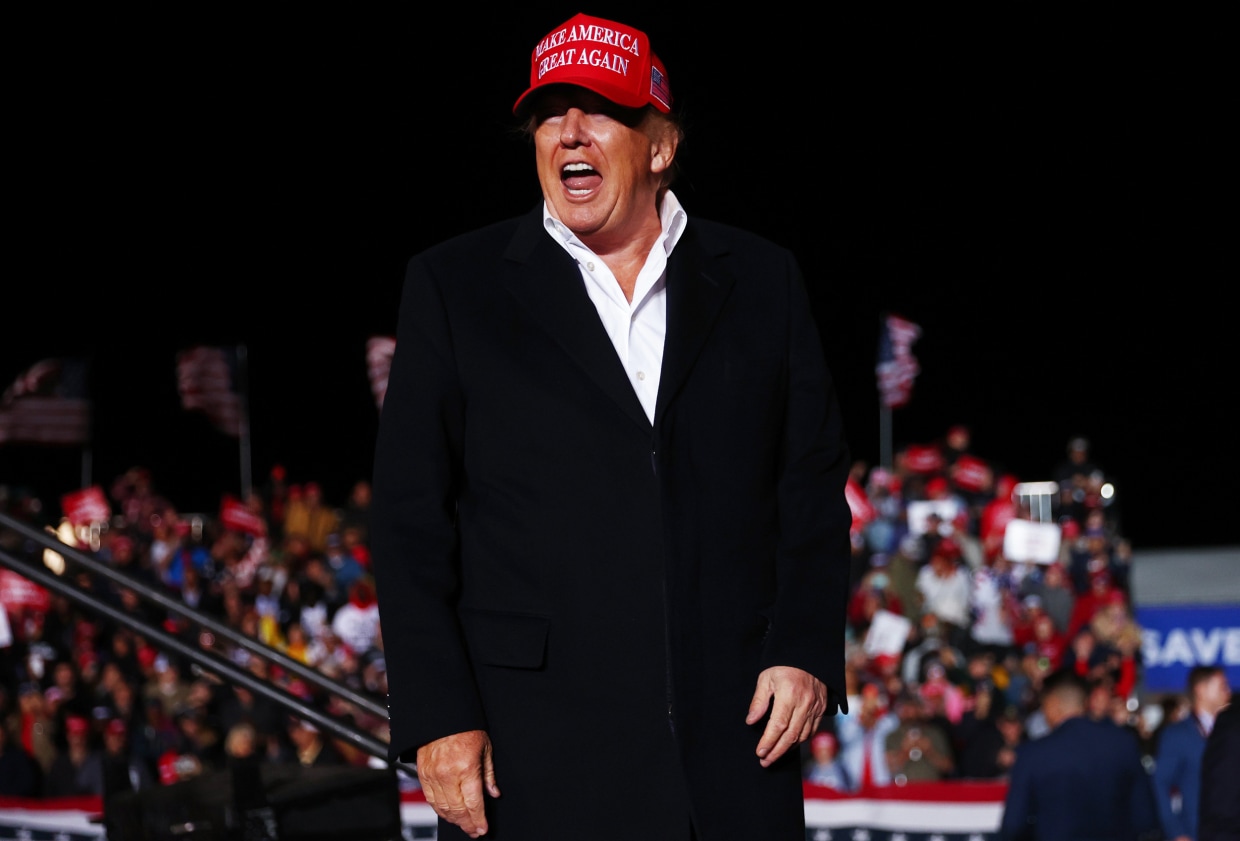 *** TRUMP NEWS FROM MONDAY ***
Ed. note: Can democracy survive Trump's threats of violence last Saturday on our country's rule of law?
+ Daily Kos: No one can honestly deny that Trump attempted a coup after his latest rant
+ Daily Kos: Trump's Confession to Coup Plot Should Trigger the 14th Amendment, Barring Him From Holding Office
+ MSNBC's Maddow Blog: Donald Trump raising the prospect of pardons for Jan. 6 rioters was indefensible, but his rhetoric directed at law enforcement may have been worse.
+ BREAKING NEWS: The New York Times (accessible text here): Trump Had Role in Weighing Proposals to Seize Voting Machines
+ CNN: Exclusive: Trump advisers drafted more than one executive order to seize voting machines, sources tell CNN
+ CNN: Some Trump White House records handed over to January 6 committee had been ripped up
+ Politico: House accuses Trump attorney John Eastman of stalling on Jan. 6 subpoena
+ NBC News: Trump promises to ban transgender women from sports if re-elected
+ NBC News: Georgia prosecutor investigating Trump asks FBI for security help
+ Daily Kos: Trump is trying to incite violence against prosecutors investigating him. One has turned to the FBI
+ Politico: George W. Bush sends cash to GOP impeachment voters facing challengers
+ MSNBC's Glenn Kirschner: If the Justice Department doesn't prosecute Trump and he runs for re-election in 2024, we can expect him to talk about his "confirmed innocence" at every rally. Trump will say the DOJ has had no problems with his actions since 2016. He will boast that the DOJ's considered decision not to bring a single criminal charge against him is proof positive that he did absolutely nothing wrong.
+ The New York Times via The Chicago Tribune: Campaigning to Oversee Elections, While Denying the Last One. Brazenly partisan candidates who insist that Donald Trump won the 2020 election are transforming races for the once-obscure office of secretary of state. More than 20 Republicans who dispute President Biden's election victory are running for state posts overseeing elections.