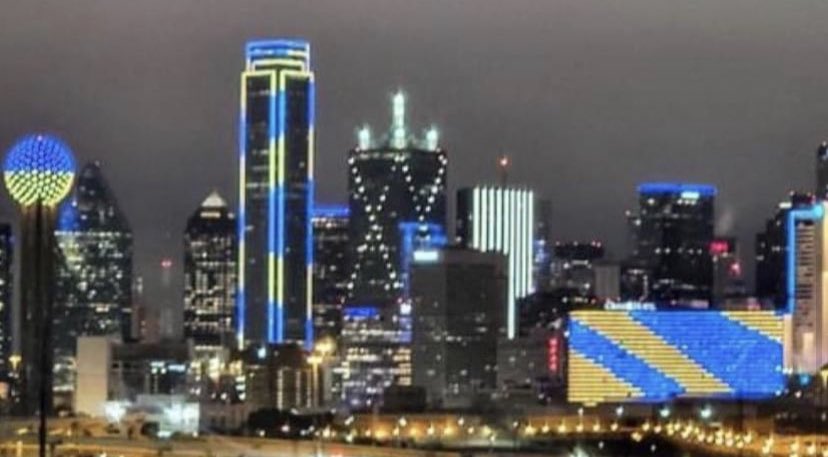 *** UKRAINE: SELECT NEWS FROM FRIDAY ***
The Bellingham Herald via The Olympian: How you can support these Washington state organizations that help Ukraine
HuffPost: Pope Visits Russian Embassy To 'Express Concern' About Ukraine – Pope Francis took the extraordinary measure despite a health issue that prompted him to cancel other engagements.
Bloomberg Opinion by Leonid Bershidsky: Putin's invasion of Ukraine is a sin all Russia will bear – Though Russians and Ukrainians are closest of kin, their two identities and cultures are distinct
CNBC: Photos show global outrage at Russia's invasion of Ukraine
Daily Kos: Video of Ukrainian woman offering armed Russian soldier sunflower seeds becomes face of resistance
Daily Kos: Putin's adventurism in Ukraine could be the beginning of the end to his rule
Reuters: Russia vetoes U.N. Security action on Ukraine as China abstains
The Washington Post via MSN: Putin's attack on Ukraine echoes Hitler's takeover of Czechoslovakia
AP: E.U. [and the U.S., Canada, U.K.] will freeze assets of Putin, Lavrov, in retaliation for Ukraine invasion – the Council of Europe suspended Russia from the continent's foremost human rights organization. The May 28 UEFA Champions League final, the Super Bowl of European soccer, was stripped from St. Petersburg and replaced by Paris.
MSNBC MTP Daily: Petraeus: Ukraine invasion 'pouring gasoline on burning embers' of Russian unrest
Daily Kos: Putin threatens to attack Sweden and Finland if they try to join NATO
Daily Kos: UA Ambassador: Russian Troops give up: "they didn't know that they were brought to Ukraine to kill"
Daily Kos: Everyone seems shocked at how poorly Russia's invasion is going, further humiliating Putin
The Washington Post Opinion [accessible text]: Putin thinks he can win a new Cold War. He may be right. ["A Republican Party that once led the fight against godless communism (that's how all those evangelical Christians got into politics, by the way) now bows to a leader who calls Putin a "genius." Rather than opposing Russian aggression, Ronald Reagan's political descendants roll back voting rights and support armed insurrectionists in the U.S. Capitol.]
Official Airline Guide: Russia Closes its Aviation Borders: Affected Airlines will Find Alternatives
McClatchy Newspapers: Sports world condemns Russia after invasion of Ukraine. Here's what's happening – pulls Russia partipation.
The Washington Post via MSN: Ukraine says Chernobyl radiation levels 'exceeded,' as Russia confirms its forces seized the nuclear plant
McClatchy Newspapers: Eurovision says Russia will not be in this year's song contest. 'The only right decision'
CNBC: The world is bracing for a global cyberwar as Russia invades Ukraine
The Points Guy: More cruise lines drop Russia, Ukraine calls in wake of invasion
UPI: Delta Air Lines suspends agreement with Russia's Aeroflot [Ed. note: All SkyTeam partners need to do the same immediately! Air France, Turkish Air?]