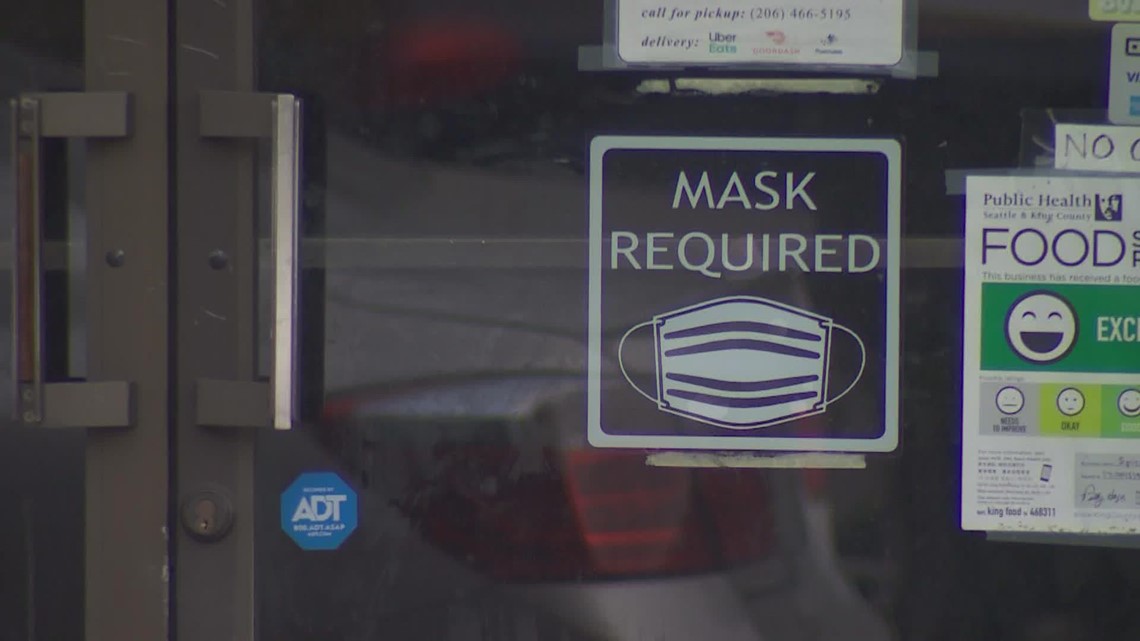 *** REGIONAL NEWS FROM WEDNESDAY ***
+ KING-5 TV: Washington's outdoor mask mandate will lift by Feb. 18, no date for indoor mandate
+ Thurston Talk: Thurston County's Regional Housing Council Promotes Equitable Access to Safe and Affordable Housing
+ Associated Press via The Olympian: The Justice Department is standing by a settlement it reached with Boeing for deceiving regulators who approved the 737 Max, despite personal pleas to Attorney General Merrick Garland from relatives of passengers who died in crashes of Max jets.
+ KING-5 TV: Democratic lawmakers introduce $16 billion transportation spending proposal – The gas tax would not be raised to help pay for the transportation package, lawmakers said Tuesday.
*** NATIONAL NEWS FROM WEDNESDAY ***
NBC: Obama to speak to House Democrats on Thursday – The former president plans to address the Democratic caucus virtually.
Daily Kos: DeJoy thumbs nose at Biden's climate push, orders fleet of gas-guzzling mail trucks
USA Today: Geomagnetic storm burns up to 40 of Elon Musk's SpaceX satellites sent into orbit last week
Truthout: State Board Asserts Right to Decide If Cawthorn Is Eligible to Run in Midterms – The Constitution bars people from running for office if they've "engaged in insurrection" against the United States.
*** VIRUS NEWS FROM WEDNESDAY ***
Associated Press: Under pressure to ease up, Biden weighs new virus response
The Washington Post via MSN: 'Freedom Convoy' in Canada inspires vaccine-mandate protests from New York to New Zealand
ZeroHedge: Pfizer Quietly Adds Language Warning [Investors] That 'Unfavorable Pre-Clinical, Clinical Or Safety Data' May Impact Business
Bloomberg News: Mask Mandates at Schools Ease as States See 'Inflection Point'
Associated Press: Hospitals begin to limp out of the latest COVID-19 surge
The Defender: In the latest episode of HBO's "Real Time with Bill Maher," Maher tore into the medical establishment's handling of COVID, asking "How wrong do you get to be? While still holding the default setting for representing science?"
*** TRUMP NEWS FROM WEDNESDAY ***
The Washington Post: National Archives asks Justice Dept. to investigate Trump's handling of White House records – The request came amid revelations that officials recovered 15 boxes of materials from the former president's Mar-a-Lago residence that weren't handed back to the government as they should have been
The New York Times: Archives Found Possible Classified Material in Boxes Returned by Trump
USA TODAY: Peter Navarro, former Trump White House adviser, subpoenaed by Jan. 6 committee
MSNBC's Morning Joe: Majority opposed to Trump pardoning January 6 participants: in new Morning Consult/Politico polling
Pew Research Center: Fewer Americans now say Trump bears a lot of responsibility for the Jan. 6 riot
The Washington Post: Giuliani asked Michigan prosecutor to give voting machines to Trump team – President's legal advisers helped twist clerical error by rural county into key tenet of false election-fraud claim
Daily Kos: Subpoenas in Georgia's Trump corruption probe won't come until May at best
CNN: Analysis: Trump sets off yet another GOP civil war, risking party's midterm strategy