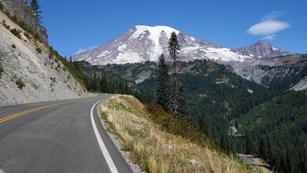 This Washington national park ranks among the best for kids in the nation. Here's why
The United States has 63 national parks for families to explore, and one in Washington ranks among the best for kids.
Mount Rainier National Park landed No. 10 on The Family Vacation Guide's list of "The Best National Parks for Kids in the US" released in March.
The travel guide website ranked each national park by factors including kid-friendly hotels, walking trails, attractions and family sightseeing landmarks.