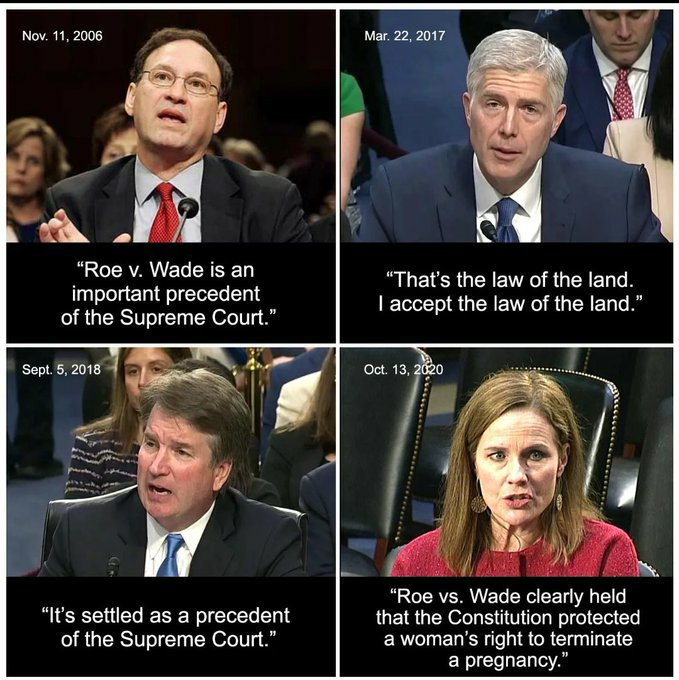 An Abortion Ban looms large in a country where 70% approve abortion
Editor's note: These stories underscore some of the issues.
+ MSNBC's Stephanie Ruhle: Child support is usually 1/4 of a father's income. Are the states preparing women for a possible abortion ban preparing men for the logical obligation they will face?
+ The Washington Post: Clarence Thomas says he worries respect for institutions is eroding [Ed. note: And Thomas and his wife's actions have contributed to this eroding respect!]
+ Barack Obama: Here's my statement with Michelle on the draft Supreme Court decision to overturn Roe v. Wade.
+ The Chronicle: End of Roe v. Wade Looms Large in Idaho, Where Women Are Likely to Seek Abortions in Washington
+ The Olympian: Hundreds of Olympia students walk out of school to protest leaked Roe v. Wade decision
And in other news you may have missed:
+ NBC News: These candidates say Trump won in 2020 — now they're running to oversee future elections – At least 23 people who deny the results of the 2020 presidential election are running for secretary of state in 19 states, according to a group that tracks the races.
+ CNBC: Biden reverses Trump move to open up more oil drilling in Arctic