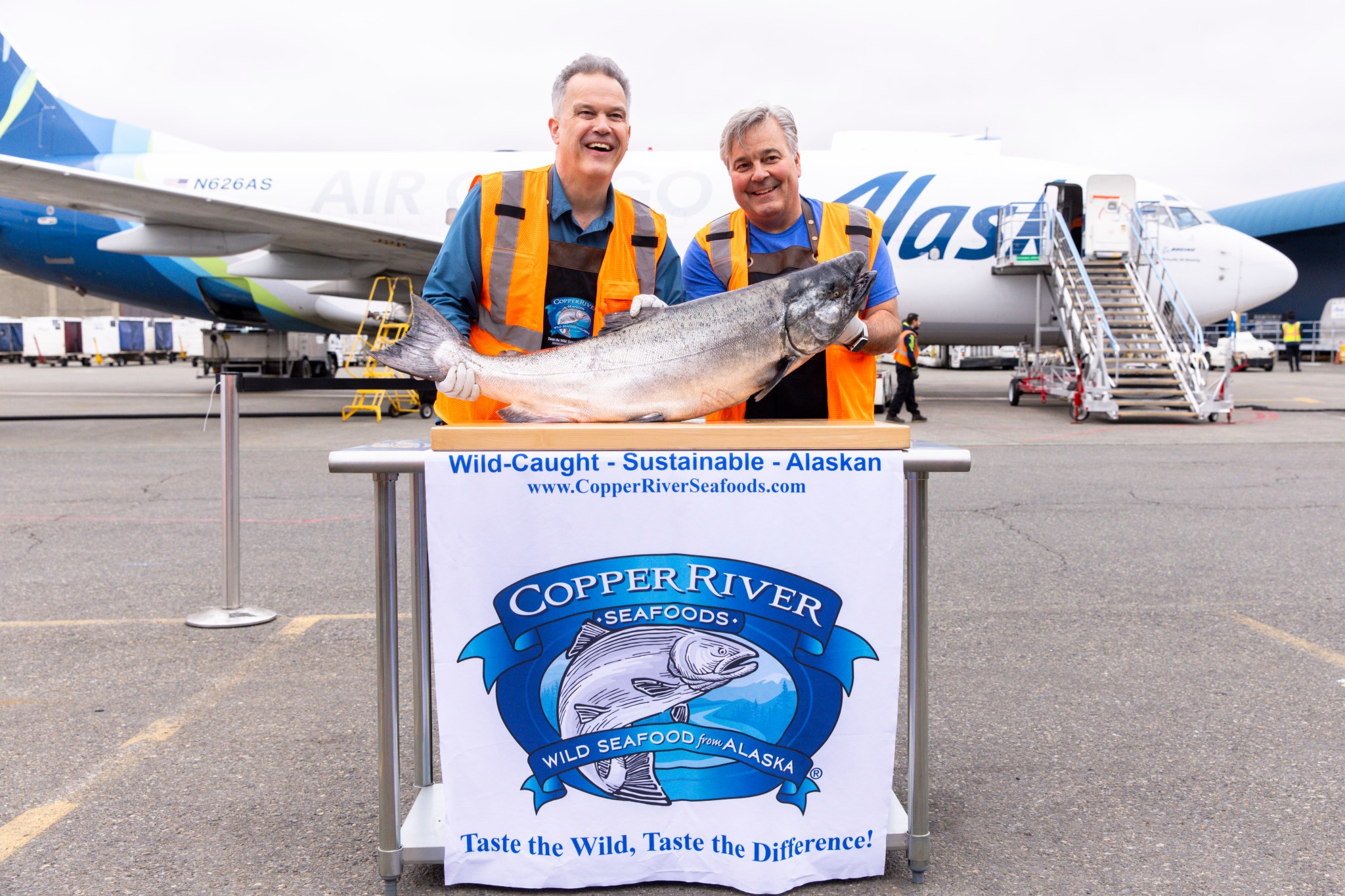 Puget Sound-based companies make national news
+ Alaska Airlines Newsroom: Alaska Air Cargo delivers season's first Copper River Salmon to Seattle
"Straight from the frigid waters of the Copper River in Alaska, the first delivery of fresh salmon arrived [May 17] at Seattle-Tacoma International Airport. 
"Nearly 17,200 pounds of wild Alaska Copper River Salmon was flown by Alaska Air Cargo — the first of many shipments expected this season, which runs now through September. 
"The celebratory "first fish," sponsored this year by Copper River Seafoods, weighed in at 30 lbs."
+ NBC News: Starbucks will exit Russia after 15 years, closing 130 licensed cafes – Starbucks said it will pay its nearly 2,000 Russian workers for six months and help them transition to new opportunities outside of the coffee chain.
"The coffee giant announced Monday that it will no longer have a brand presence in Russia. Starbucks has 130 locations in the country, which account for less than one percent of the company's annual revenue. They are all licensed locations, so the Seattle-based company itself doesn't operate them.
"Starbucks said it will pay its nearly 2,000 Russian workers for six months and help them transition to new opportunities outside of the coffee chain."