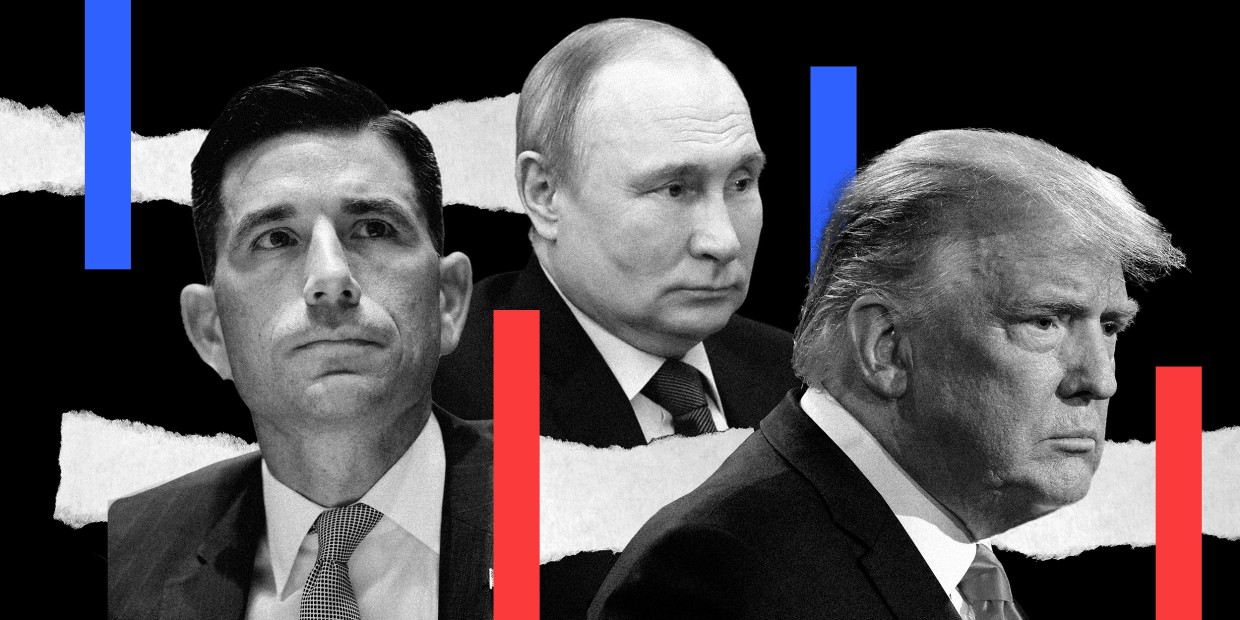 Editor's note: Eleven Films video excerpts of the closing 2nd impeachment summary by Rep. Adam Schiff (D-CA.) posted on February 4, 2020, is important to have seen when reading the stories below.
+ Any intelligence in Trump's hands is prone to manipulation
An inspector general's report claims the Trump administration altered an intelligence report so Trump wouldn't look bad.
From MSNBC Opinion Columnist Frank Figliuzzi:
An April 26 report finding that former President Donald Trump's DHS diluted and delayed a 2020 intelligence report that told of Russia's plans to aid Trump's re-election with propaganda casting doubts on candidate Joe Biden's health is more than just official confirmation of what has already been alleged by a whistleblower. Its added value is that it provides a window into what the intelligence community was like under Trump, what it might have been like if he'd been re-elected and how it would likely operate in the event of a future Trump regime. Prompted in part by that high-level whistleblower's assertions, the OIG investigated whether then acting Secretary Chad Wolf and his leadership team properly handled the drafting, approval and dissemination of a report revealing that Russia's government had a propaganda strategy to denigrate candidate Biden's health. The report found that their treatment of the intelligence and analysis report was anything but proper under the standards of the intelligence community.
+ Former defense secretary Mark Esper: President Trump suggested shooting protesters, missile strikes in Mexico
History offers plenty of examples of presidents who've clashed with some members of their own team, but we've never seen anything quite like this.
From Secretary of Defense Mark Esper: The 60 Minutes Interview:
Mark Esper is a Washington insider who spent his whole career flying below the radar – until he became President Donald Trump's second secretary of defense. A West Point graduate and paratrooper, Esper spent 10 years as a by-the-book Army officer. And when he left active duty, he moved through the revolving doors of think tank jobs, Capitol Hill & Pentagon staff positions, and defense lobbying. It all turned out to be boot camp for his assignment as defense secretary — and a face-off with Mr. Trump, whom he came to regard as a threat to American democracy.
When asked for comment on this interview, the office of former President Donald Trump provided the following statement to 60 Minutes. https://cbsn.ws/3KUMFUa
+ List of harsh Trump critics from Trump's own team keeps growing
Indeed, it's an extraordinary list. Former Attorney General William Barr, for example, recently rejected the idea of Trump returning to the White House. Former White House National Security Advisor John Bolton hasn't just denounced Trump, last week Bolton agreed that the former president would be a national security threat to the United States if given a second term.
John Kelly, meanwhile, served as Trump's White House chief of staff for 17 months, working side-by-side with the then-president every day in the West Wing. Now, Kelly can barely contain his visceral contempt for Trump.
Circling back to our earlier coverage, they have plenty of company. In June 2020, former Defense Secretary James Mattis, wrote a rather extraordinary rebuke of Trump, condemning the president for being divisive, immature, and cavalier about abusing his powers. Two weeks later, Bolton concluded that the then-president was not "fit for office."
+ Katie Porter goes after Trump, uncovering potential bribery scheme
From MSNBC's The Last Word with Lawrence O'Donnell:
For the first time in history, the House Natural Resources Committee made a criminal referral with the Justice Department. That's after a three-year investigation by Democrats revealing evidence of possible donations to the Trump campaign in exchange for federal government approval of Arizona real estate deals.