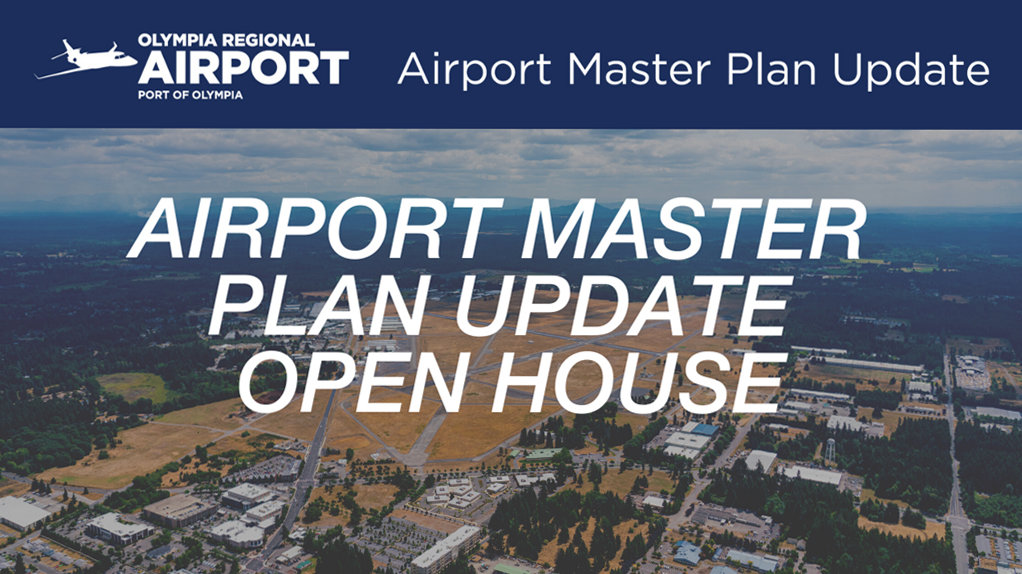 Port of Olympia seeking input on Airport Master Plan Update
+ JOLT News: Port of Olympia seeking input on Olympia Regional Airport Master Plan Update at third open house – The Port of Olympia will hold the third public open house on the Olympia Regional Airport Master Plan Update (MPU) on Thursday, May 26, 2022, from 2:00 – 3:30 PM via Zoom.
To view a tentative schedule of meetings and public involvement events, and to join the email distribution list, please visit the project website https://airport.portolympia.com/airport-master-plan/.
Olympia Regional Airport NOT on committee's recommended list for potential expansion
+ Rudy Rudolph, Olympia Regional Airport Director in a letter to The Olympian:
"The Washington state legislature has a statewide airport committee — Commercial Aviation Coordinating Commission — that is charged with recommending a location for a new commercial airport by February 15, 2023, as well as expanding capacity elsewhere. …"

"The Feb. 9 Commercial Aviation Coordinating Commission's Report to Legislative Transportation Committees includes a list of six existing airports recommended for adding capacity to meet the demand for commercial passenger service, air cargo, or general aviation. These airports are Arlington Municipal Airport, Bremerton National Airport, Snohomish County (Paine Field) Airport, Sanderson Field in Shelton, Ed Carlson Memorial Field-South Lewis County Airport, and the Tacoma Narrows Airport.

"The Olympia Regional Airport is not on the CACC's recommended list for potential expansion."